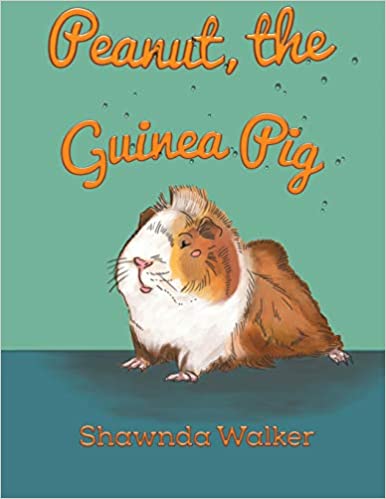 Peanut, the Guinea Pig by Shawnda Walker
Peanut, the Guinea Pig is a beautiful picture book that focuses on the importance of being thankful for the love of your family and all that you have.
Peanut is a cute little Guinea Pig who always shows tantrums to her owner, she only eats her favorite cucumber and carrots and owns a beautiful wooden house of her own. Her owner loves Peanut and gives her everything she wants, so she is a little spoiled and doesn't care for her owner and always showed her fits when she did not receive the food of her choice or anything.
One day Peanut finds herself alone in a strange place, separated from her beloved owner, then she understands the value of her owner and her wrong actions, so join Peanut on her learning journey as she tries to find her way back home to meet her beloved owner.
Illustrations are colorful so that children can understand the story by the pictures themselves. I am sure children will enjoy this heartwarming story of Peanut, the guinea pig who learns that we have to care for the emotions and sentiments of others.
Perfect for 3+
Grab your copy from Amazon.