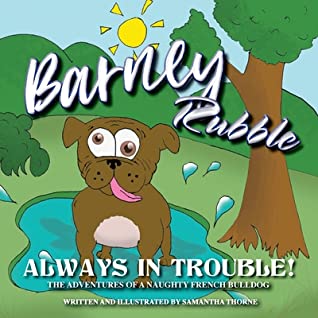 BOOK REVIEW
Barney Rubble Always in Trouble Written and Illustrated By Samantha Thorne
This book is a funny and adventurous story of Barney Rubble, a cheeky but very naughty French Bulldog. He always puts himself in trouble, wherever he goes, everyone says trouble has come.
This book is full of his mischievous and naughty acts like snoring, farting, and running around in the field to catch a squirrel.
Join Barney Rubble and his adventures that take you through beaches, forests, rivers, and fields.
The illustrations are vibrant and colorful so that children can understand the story by the pictures themselves.
Follow the journey of Barney Rubble in this cute, colorful, and adorable picture book.
Perfect for 3+
This book is available on Amazon.