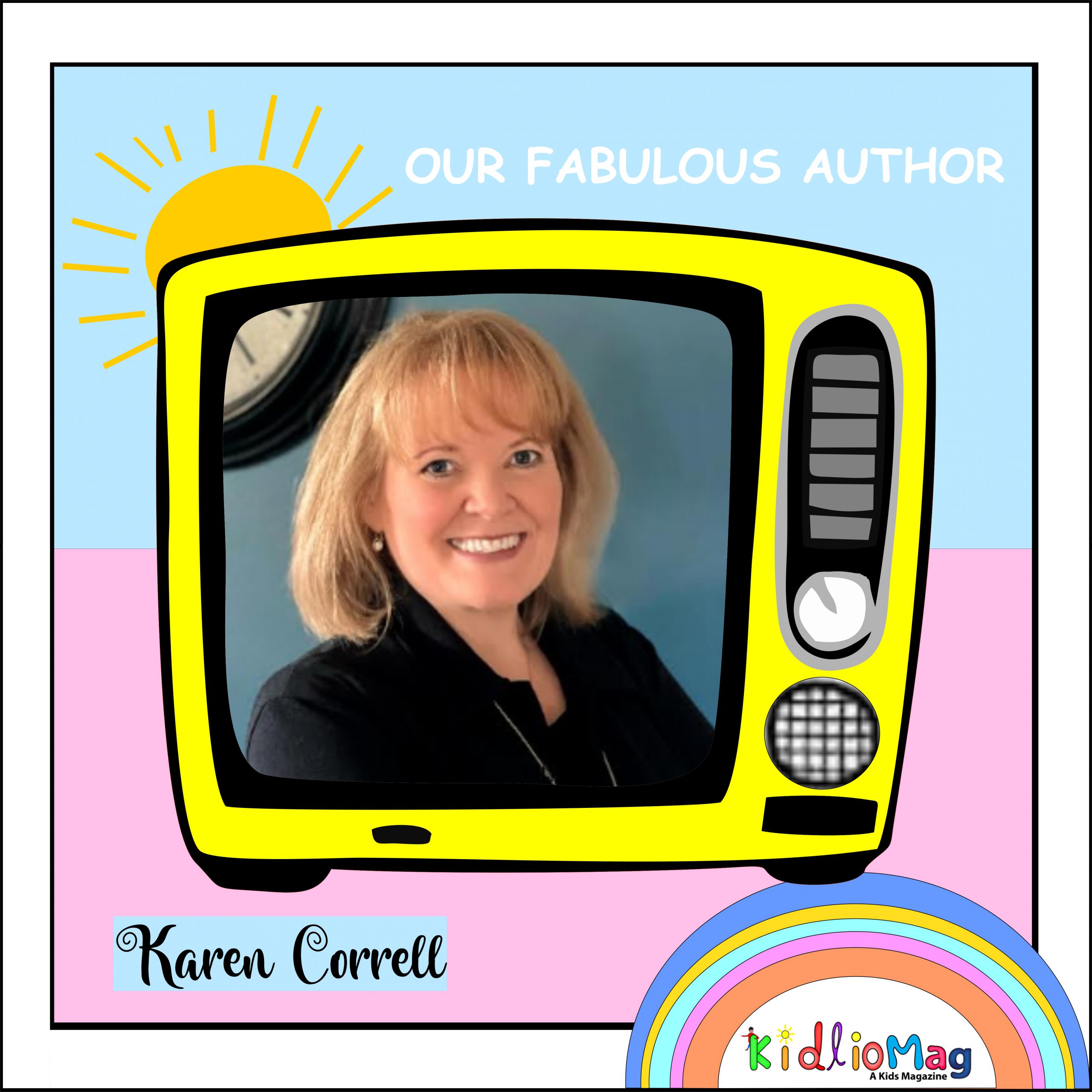 Q:  First tell us something about yourself?

After a 30+ year career in business management, I returned to school to complete my bachelor's degree in Communications with a concentration in Public Relations. A lifelong goal that had been put off to help our children pay for school. It was finally my time, and I graduated in May of this year!

Q: How and when did your journey start as a writer?

I recall back in 2010, I was sitting at my desk wishing I could write and illustrate children's books. Jump to 2020, while taking a Wellness class at SNHU, I had a major research project whose focus was childhood anxiety. I found out the long-term consequences that the pandemic was creating for children due to the toxic level of stress from isolation, missing out on everyday social opportunities, and dealing with family stress triggers. Then, during a brief get-away to the beaches in Maine, I caught up with a friend for a socially distant walk along the water's edge. Both of us were wrought with worry for the upcoming fall and fears of what was next with the pandemic. We began a quiet, mindfulness meditation of sorts using our 5 senses. It was magical, really. We both felt renewed, refocused, and rejuvenated all in just about 15 minutes. I had not felt that calm in months. It was that moment I knew I needed to find a way to get this message to children, and then realized it was through writing a book that would help to spread the word. Within weeks my writing journey began. 

Q: When did you write your first story? Is it published or not?

Niko Discovers the 5 Senses Game is my first official story. However, while raising my girls, we would read every night. Often I would just offer up made-up, on-the-fly stories to tell them. They loved them. And, soon, they became the requested stories most evenings. Each time a new adventure. But, I never jotted them down. It was just a fun quiet time with my girls. 

Q: Tell us something more about your books?

I believe that children need as many tools for growth as we can provide. Tools as simple as books that offer morals, values, and skills for success. I believe in sharing stories that can last a lifetime and the 5 Senses Game is something that children can play on their own or everyone in the family can learn to help support each other when they know one is struggling. Suggesting to play together to help each other refocus can build emotional bonds of trust and support that benefit the family unit. 

Q: Why do you choose kids as your reader ? is there any specific reason?

I have always enjoyed playing with children, finding ways to bring smiles and encouragement. This is just another way to relate with children and to help them become all they can be.

Q: How did these stories and characters come to your mind?

For my first book, I opted to create a boy character as the main character because boys struggle more with their emotions and it made sense to showcase a boy experiencing worry and anxiety and talking about "his tummy feeling all bunched up" could help other boys relate to those feelings. My hope was to normalize and build awareness for children to understand anxiety and once they could detect that what they are feeling is anxiety then they could remember that the 5 Senses Game can stop that worry, for now anyway.  

Q: Do you want to leave any message for your readers?

Parents and children need all of the tools and skills they can get to grow and develop into healthy adults. Niko Discovers the 5 Senses Game is a fun way to build upon self-soothing skills to manage many emotions, from fear to anger, and anxiety to depression. And pairing it with the new Niko Discovers Activity & Coloring Fun Book that I just published is another way to reinforce the lessons of the game.