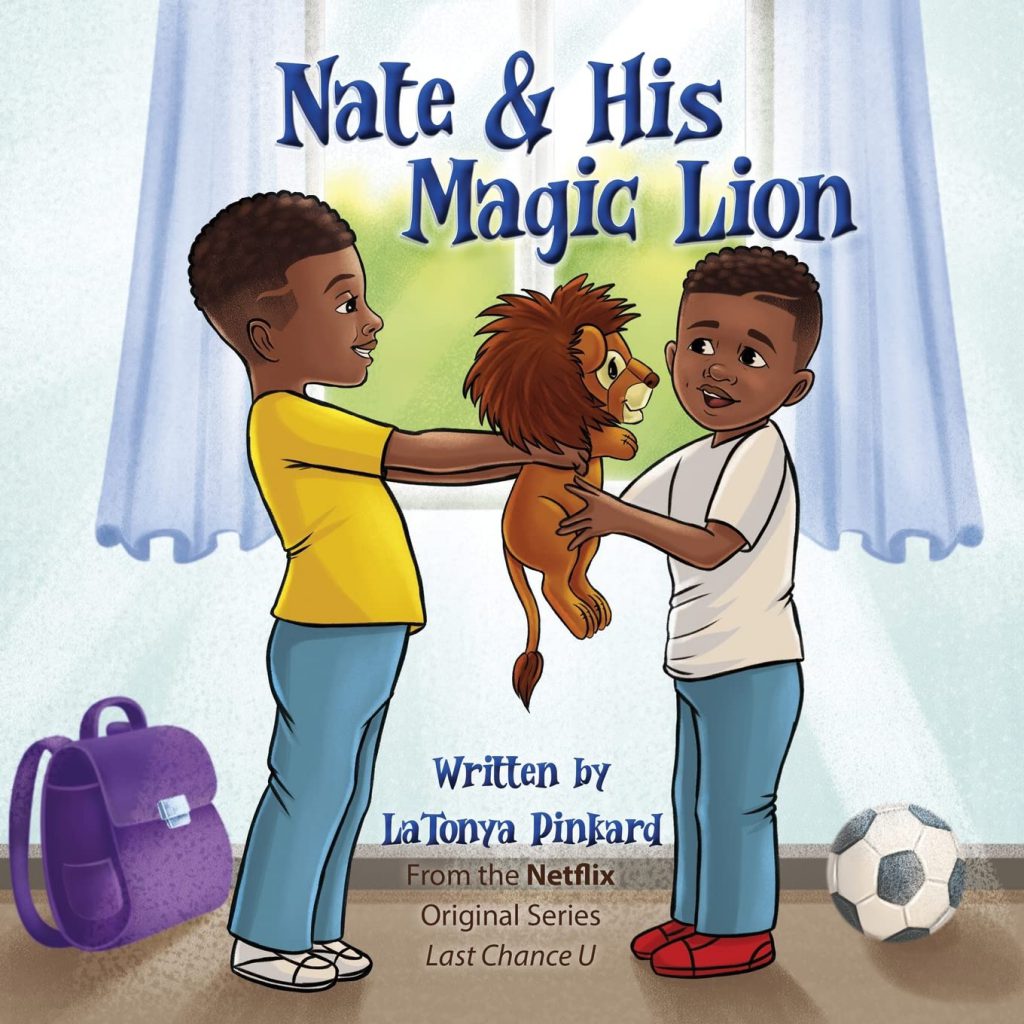 Nate & His Magic Lion by LaTonya Pinkard
Generally, kids have some fears, they might be afraid of the dark at bedtime, not like being alone, or they might see shadows, etc.
Nate & His Magic Lion is a charming bedtime story that follows Nate, a young boy who is afraid of the dark, but he always wanted to be brave like his brother Mike. 
Join Nate as he takes readers into the beautiful world of Achi, the Magic Lion who helps him conquer his fears and comforts him to sleep peacefully. With help from his special friend, Achi the Magic Lion, Nate learns how to conquer his fear and discovers all the wonderful things that nighttime brings.
This bedtime story is perfect for reading with your little ones and helps parents parents teach their child/children about fear and how to overcome it, so they will have wonderful dreams and not be afraid.
Perfect for 2+
Grab your copy from Amazon or website