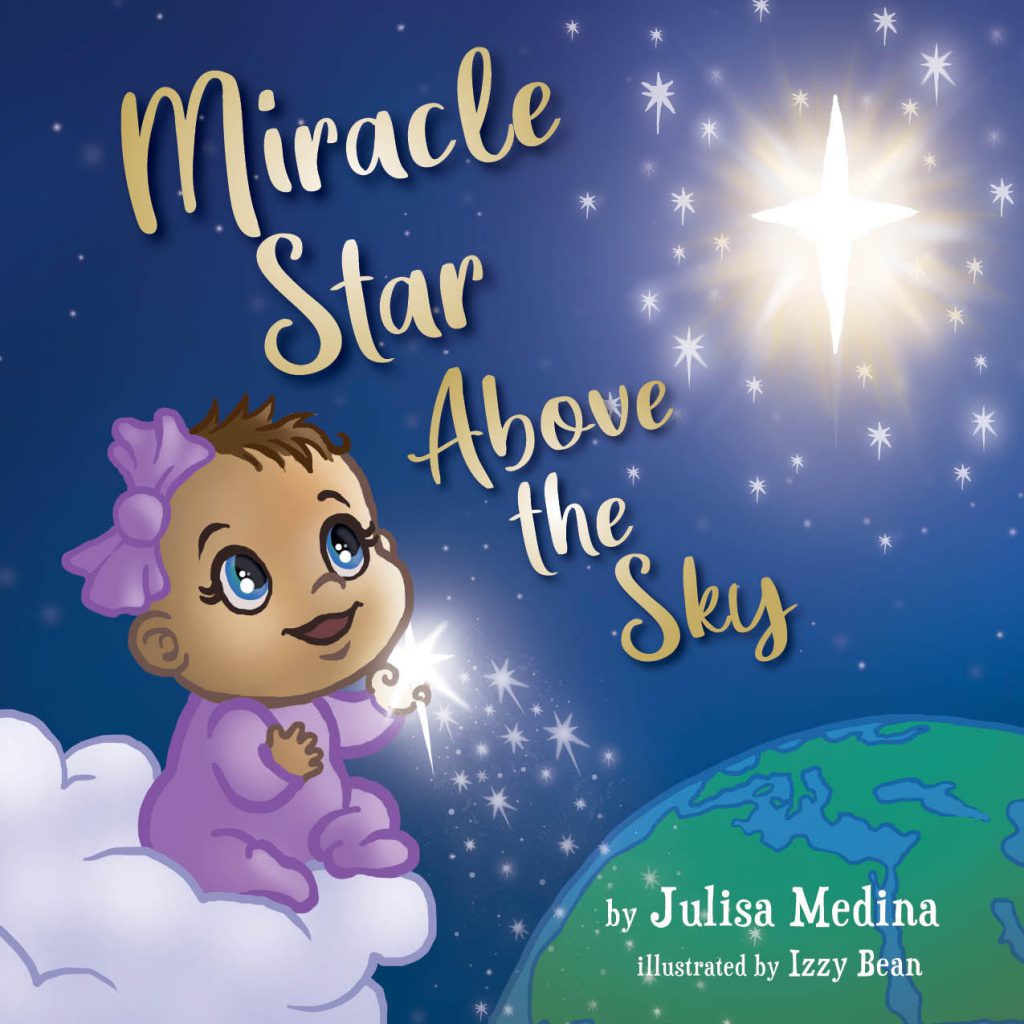 Miracle Star Above the Sky by Julisa Medina
Twinkle Twinkle Little Star
Dreaming of you, wondering where you are.
Miracle Star Above the Sky is a poetic tale that shows the power of hope and belief. I loved each word written in this book because it truly portrays the feelings and joy of a mother when their wish comes true after a long-time, and they hold their miracle star tightly in their arms.
Miracle Star Above The Sky is a poignant story of a mother who desires and patiently waits for her miracle baby and prays to God daily to bring a little princess into their lives. She imagines how her life changes after the arrival of the miracle star, how she will dress her up, and how they will have so many fun and adventures together.
This book has beautiful illustrations and shows how immensely a mother longs for their miracle child and imagines how she would nurture them with love.
This book intends to help those parents who desire to start a family or are waiting to bring a new baby home. It's a touching story that you can read with your children and an adorable way to tell them that your love is unconditional and they are always loved.
Perfect for 3+
This book is available on Amazon.