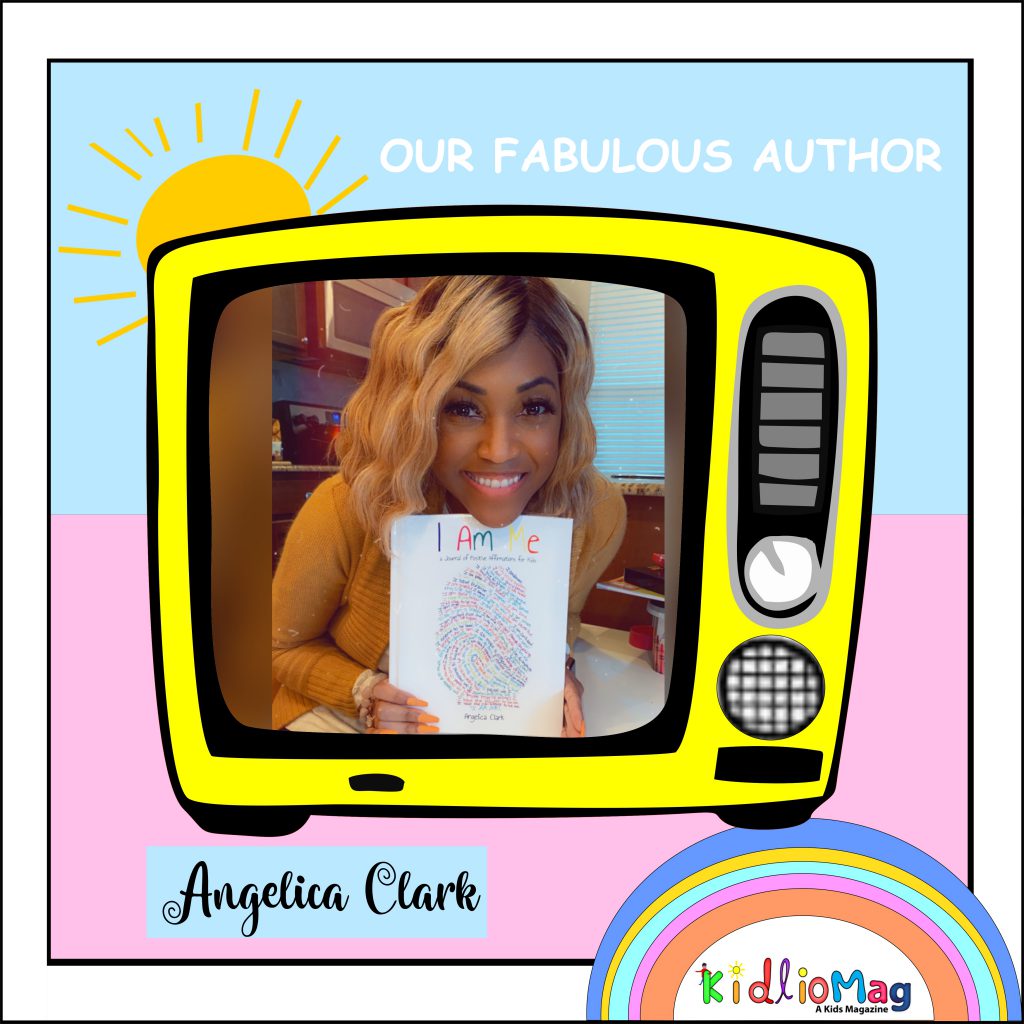 Q:  First tell us something about yourself?
My name is Angelica Clark, I am 34, I have two beautiful girls, a toy poodle named Teddy P. and I am a children's book author focusing on mindfulness and positive mindsets! I was born and raised in Monroe, Louisiana. I received a Bachelors of Arts in Psychology from the University of Louisiana at Monroe. I moved to Dallas, GA in 2012 and found my way back home to Louisiana in 2015.
Q: How and when your journey started as a writer?
My journey started in college. With my major in Psychology, I did a lot of writing. My favorite classes in college were British Literature and World History and there was a lot of writing in those classes as well. My professors always commented on how I would answer the essay questions as if it were a story.
Q: When did you write your first story? Is it published or not? 
My first story was my freshman year of college in English 101. My older brother helped me bring it all together. It was about the day a chemical plant blew up across the street from my house and my mom and I running for our lives! It was a true story but not published.
Q: Tell us something more about your books?
I Am Me is a two-part journal. The kids' journal is for kids ages four to eleven and the teen journal is for teens ages twelve to eighteen. They both have the same positive affirmations and the same Mindfulness Exercises. The teen journal will have more days to write. They were both written to younger me. The affirmations are ones I wished someone spoke to me as a child.
Q: Why do you choose kids as your reader? Is there any specific reason?
Every adult I know has some type of childhood wound. My purpose in life is to lessen those wounds for our children today. Learn from the mistakes our parents and their parents made (unknowingly) and speak life into the next generation of kids. They are our future and I would like to be an old lady surrounded by 20, 30, and 40 something year olds who unapologetically live in their truth because they know their birthrights.
Q: How did these stories and characters come to your mind?
I went through some growing pains these past five years. My life during that time was very rewarding and very difficult. The difficulties led me to look within and find myself, peace and happiness. I started journaling and reciting positive affirmations to speak life back into my life. I also spoke those affirmations to my girls. It was then that I realized that I could do this for other kids, so I started writing the affirmations down and that's how the idea of making a journal for kids began!
Q: Do you want to give any message for your readers?
Absolutely! Be Kind. Be Gentle. And always find something about life to be smile about!