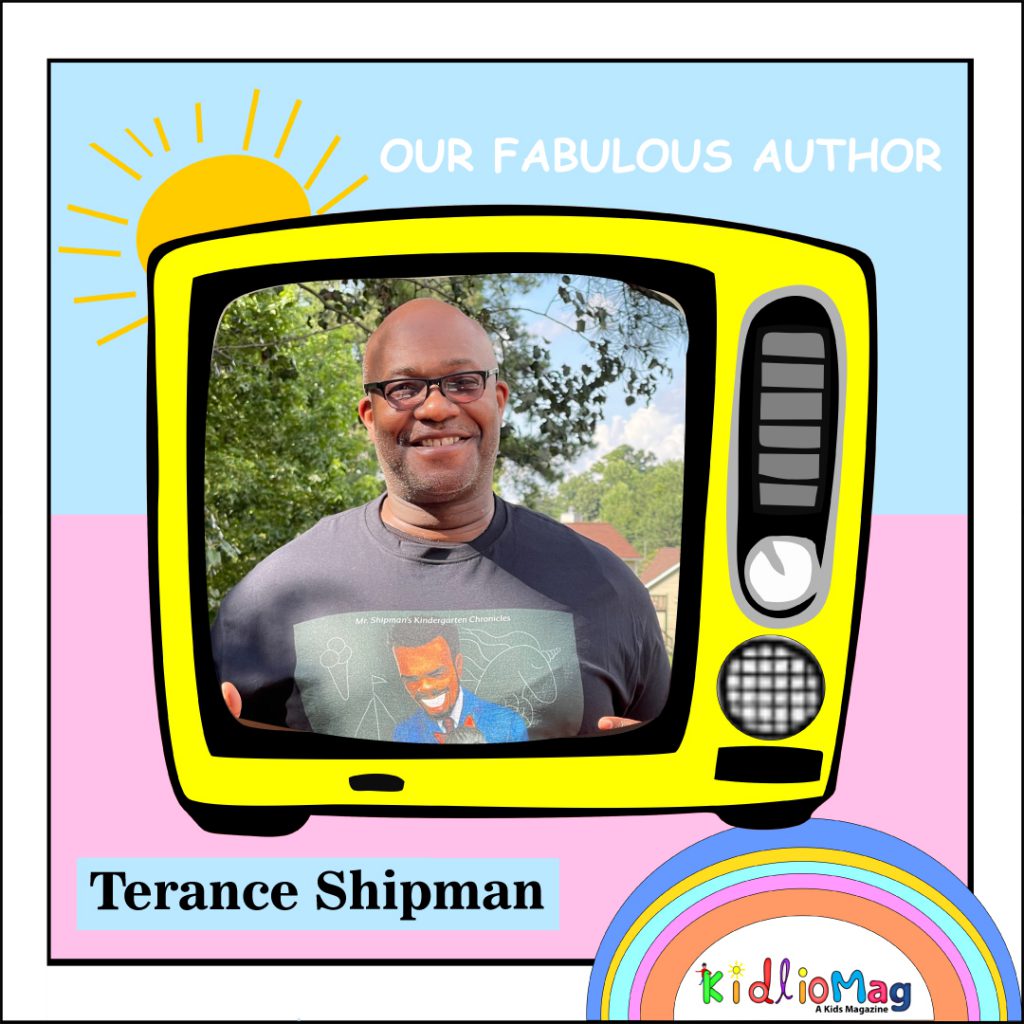 Q:  First tell us something about yourself?
I am a 28-year veteran teacher. I spent much of his teaching career working with elementary-aged students. In fact, he spent his first 11 years teaching kindergarten! I received my Bachelor's degree in Elementary Education from Tuskegee University in 1992.  After obtaining this degree, I attended Hampton University in Virginia and obtained a Master's degree in Elementary Education in 1994. For the next 13 years, I was an elementary teacher in the Atlanta Public School System. Most of his time at APS was spent as a kindergarten teacher, and in 2009 I earned his Educational Specialist degree from University of West Georgia in Administration Supervision and soon after I completed my doctoral degree at Clark Atlanta University in 2013. Since completing my final degree, I have worked with middle school and high school aged students. I am now teaching elementary again. I'm a husband to the beautiful Prudence Shipman, father of five wonderful children, one daughter and four sons. I also have a handsome grandson.
Q: How and when did your journey start as a writer?
I have been writing since high school. My football coach and great English teacher William "Buck " Godfrey told me to just write. He taught me how to just put my thoughts on paper. I used to write poetry all the time. I continued to write in college. I remember writing love poetry and selling it to guys for their girlfriends. In college I wrote a screenplay which led to me making a movie. I wrote plays for my kindergarten team when I taught kindergarten. Writing my dissertation was the ultimate experience. So, I have Been writing for many years and still love it.

Q: When did you write your first story? Is it published or not?
The first story was published in 2017, December Celebrations. The actual first story I wrote was The First Day of School. 

Q: Tell us something more about your books?
Mr. Shipman's Kindergarten Chronicles are the stories of teaching kindergarten that make me smile the most when I think about my years teaching kindergarten. Each book in the series celebrates a very unique multicultural classroom. Acknowledging the under-representation of men in education, Mr. Shipman presents a positive and strong black male image that children need. He teachers' children of all races and ethnic backgrounds. They come together in this special classroom called Team Shipman through my first series of books, Kindergarten Chronicles, I hope to make kindergarten an exciting and anticipated adventure for students, parents, and teachers, while casting an even wider net for Team Shipman. The books also allow parents and teachers to remember that special year in school. 

Q: Why do you choose kids as your reader ? is there any specific reason?
I think kids of all ages can relate to Mr. Shipman's Kindergarten Chronicles. I have adults who just love them and are very quick to tell me their kindergarten experience and their child's experience. Younger kids love the stories and especially the pictures. I have had middle school children sit and read all the books and love them.

Q: How did these stories and characters come to your mind?
The stories and characters are based upon true events when I taught kindergarten. I taught kindergarten for 11 years. The books are a reflection of the experiences I had in those 11 great years.

Q: Do you want to leave any message for your readers?
The one message I would like to leave is this is not the normal kindergarten series. It is something you haven't read and seen before. It's the New Classics. I hope you enjoy them.