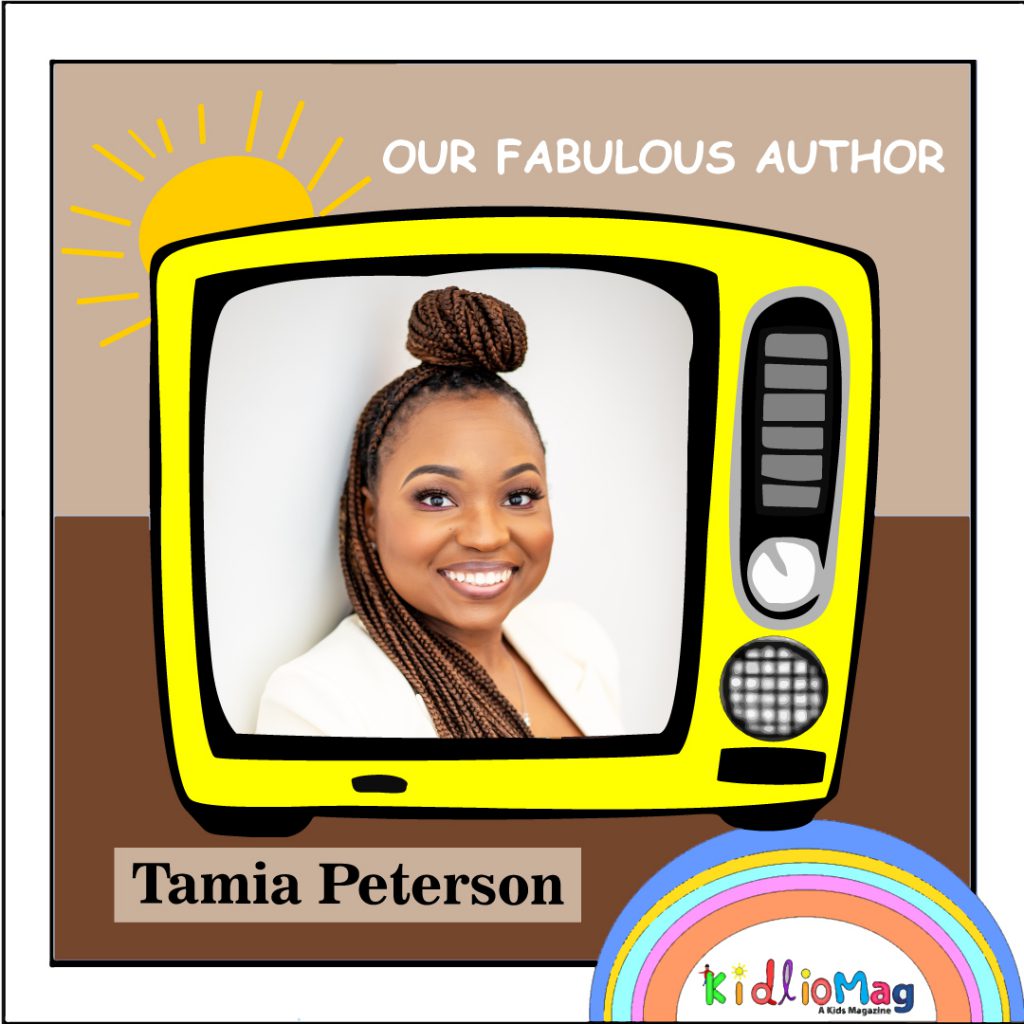 Q:  First tell us something about yourself?
Hello! My name is Tamia (pronounced Ta- mia) I am a Virginia native a author, educator specializing in Special Education. I love reading, writing , traveling and spending time with my family. I am a dog mom to a goldendoodle named Cali, I am an auntie, friend , daughter and I am also a twin! Mya's Magic Methods is my first published book.
Q: How and when did your journey start as a writer?
I really enjoy writing for fun !. I have always had a journal since I was a little girl . I enjoy writing poems as well. Writing is very therapeutic for me, so it was natural to combine my love of writing and teaching into my first children's book.
Q: When did you write your first story? Is it published or not?
This writing process began in April 2022. I had just written down a topic of BIG EMOTIONS and basically brain dumped all of my ideas about this topic . I wanted to write a book that included diversity and also spoke to an area all children can relate to. Mya is available via amazon in hardcopy, paperback and kindle.
Q: Tell us something more about your books?
The name Mya comes from me wanting my first daughter's name to be Mya and inside of this book Mya is experiencing some big emotions ,it's as if her feelings are stronger than her. Some days, she acts out because she doesn't know what else to do with them.
Luckily, a little magical helper appears with a special solution to Mya's problems. It's not a magic potion or a spell, though. It's something much more useful. Inside this book, you will Find out how Mya learns some truly magic methods – and hopefully you can learn some, too!
Q: Why do you choose kids as your reader ? is there any specific reason?
I am a teacher and it just came naturally . I see students experiencing these challenging experiences of being a human everyday. So, I wanted to write a book that would help them navigate and embrace their full humanity.
Q: Do you want to leave any message for your readers?
I hope Mya inspires ALL children  to dream big, be encouraged and be brave , to grow into their best selves. I also hope that you will find these strategies to be extremely helpful when you experience BIG emotions!