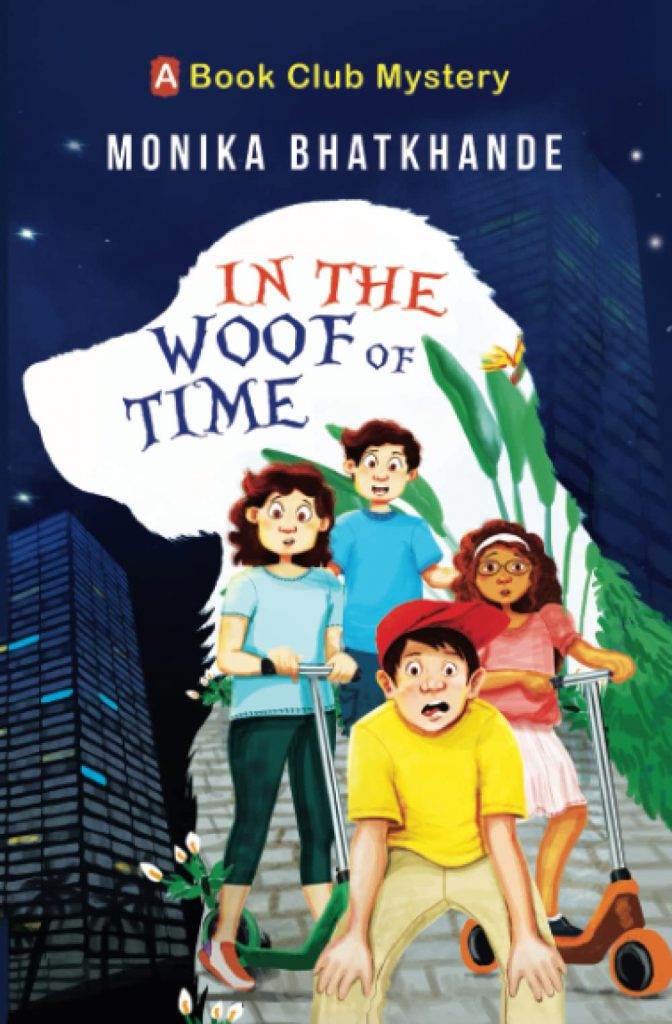 In the Woof of Time by Monika Bhatkhande
What a well-crafted middle-grade mystery book around a book club of some spunky, full of energy, and extra charged-up kids who set out to find the real culprit behind the missing things from their building.
Sam and his friends love to read mystery books by Mashoor Lekhak in their book club. They are all shocked to know that Mashoor Lekhak is Sam's new neighbor, but now it is time for them to solve a mystery of their own building.
Dasher the dog, milk bottles, and jewellery was missing from the building, and Sam is the police's prime suspect as he was the last one who was seen with the dog and other places too, but he said he didn't do this. Now his book club friends Zayn, Zara, and Sophia come to his rescue and decide to do a thorough investigation to prove his innocence or find the truth.
Read to know how Sam's friends came together to prove his innocence and solved the mystery of missing things with the help of their favorite writer.
I loved how Monika narrated this story, that created a mystery and suspense throughout and made the reader curious about what happened next.
This captivating story of friendship and teamwork is perfect for all young children who love reading mysteries.
The book is available on Amazon.