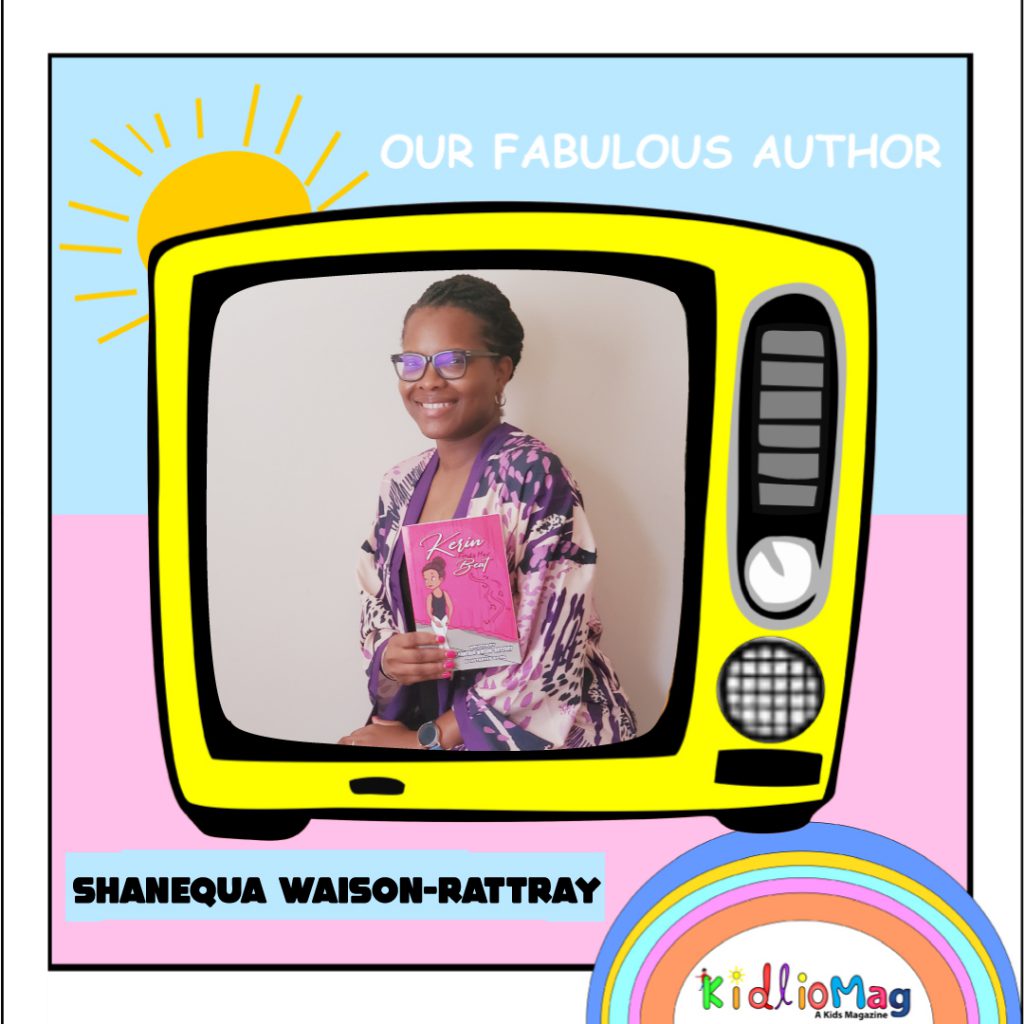 Q:  First tell us something about yourself?
Shanequa Waison-Rattray is a wife, a mother of two, and a graduate of Coppin State University in Baltimore, MD. Since she was a little girl, she has always loved reading books. While in middle school, her love of reading increased, as she was able to read books and see the theater plays associated with them. Since then, she has wanted to write books of her own. Rattray loves watching her children read and seeing the excitement that they get from it. Because of this, she wants to share her passion for reading with not only her own children but others, also. 

Q: How and when did your journey start as a writer?

Growing up, I've always loved reading.  I would also have a journal and write whatever came to mind.  When I had my daughter, I wanted to show her the beauty in reading and learning.  So I decided to write a book to inspire, motivate, and also show diversity throughout the story.

Q: When did you write your first story? Is it published or not?

I started writing my first book in 2019.  It started off as thoughts and ideas that I would write down on my phone.  It eventually made it to paper where I started creating the story.  My book, Kerin Finds her Beat, is published and available at Kerinfindsherbeat.com.

Q: Tell us something more about your books?
Kerin finds her beat follows Kerin as she starts a new journey in life.  She is scared, second-guesses herself, and not sure if she can pull through.  She finds motivation through her family and friends that gives her the courage to succeed and believe in herself. She ultimately finds her beat!

Q: Why do you choose kids as your reader ? is there any specific reason?

I chose to be a children's author because at a young age, children are impressionable and are full of questions.  They are eager to learn.  I want to create stories that they can relate to and find the willingness to continue to read.

Q: How did these stories and characters come to your mind?

My story was inspired by my daughter.  She is at the age where she is wanting to try new things and can be adamant about certain things.  I wanted to show her that it's ok to be scared and not sure of yourself.  Even as an adult, I get scared, but I have to remind myself that I CAN and put in my best effort.

Q: Do you want to leave any message for your readers?

I want my readers to know that they can be and do anything that they put their minds to.  You have to try it at least once and believe in yourself!