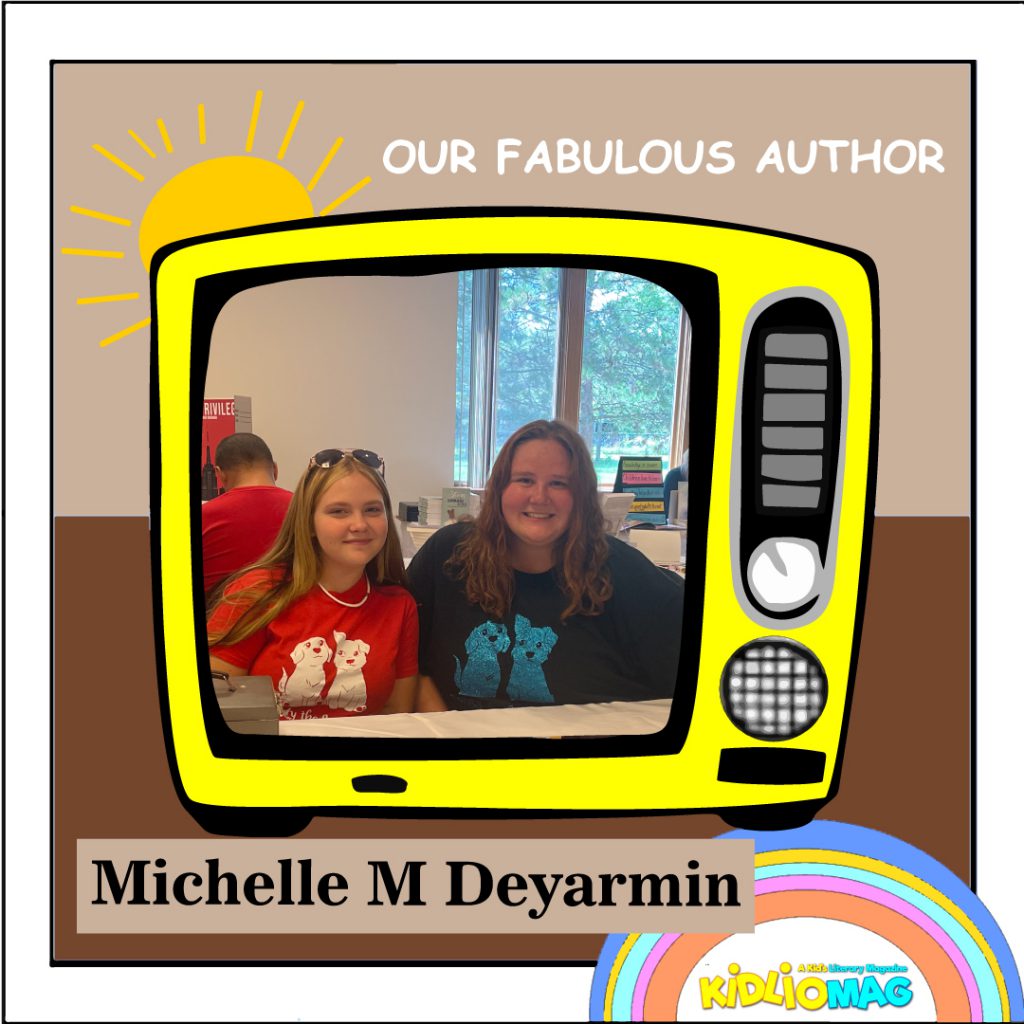 Q: First, tell us something about yourself?

Hello! My name is Michelle and I am 26 years young from Cleveland, OH. I am married to my wonderful husband Luke who has been the biggest supporter throughout this whole journey. We just had our first son on 4/29/23 and his name is Nolan and we have a crazy dog named Rosie who loves us more than anything. I have four beautiful nieces, Alex, Evie, Maisy, and Charlotte that I love and would protect at all costs. My favorite singer is Taylor Swift, and I would do anything to meet her!
Q: How and when did your journey start as a writer?
I started writing in 6th grade, and I first started writing song lyrics which I actually have 5 songs available to listen to on Spotify! We had a short story competition team in my school and I signed up every year, yet I never made the team. I was devastated and I held it against the teacher who ran the club. She sat me down and told me that I needed more time to develop the story line because I had too many ideas to keep it contained in only 30 minutes of writing.
Q: When did you write your first story? Is it published or not?

I wrote my first story in 6th grade. It was called "Powers of the Dark" . I really liked the concept however I never finished writing it.
Q: Tell us something more about your books?

I initially wrote the first book in the Sandy series, Lost in a Hurricane, for my niece's 9th birthday. She loved to read and she loved animals so I really wanted to give her a gift that was unique and special just for her. I really like the fact that I touch on bullying in all of my books thus far. Being bullied throughout my whole time I was at school really made me into the person I am today. Just to sit back and think about all the mean things people used to say to me and the fact that I believed them just blows my mind. I am proud of how far I have come and I think it's really important to stick up for yourself or your friends if that is what is happening. I also touch a lot on family and friendships in this series because relationships are so important in our lives. Making sure we set healthy boundaries and allow yourself to be our true self around the people that care about us is the best feeling.
Q: Why do you choose kids as your reader? Is there any specific reason?
I've wanted to be a teacher ever since I was little. I went to college for a few years, but I struggled with anxiety and depression and unfortunately had to withdraw from school. I still wanted to do something with kids and I think this was the best thing!
Q: How did these stories and characters come to your mind?
When Luke and I first started dating we would facetime and he and I actually came up with the story and characters together which is very special to me. We wanted a Homeward Bound meets Lady and the Tramp story type feel. I've always loved the Junie B Jones series growing up so that is the style I was going for in terms of writing. Luke and I also did kind of a play on words with the book. We named Sandy due to Hurricane Sandy that was a major hurricane and we had "Hurricane Jude" because Saint Jude is the patron Saint of hopeless causes.
Q: Do you want to leave any message for your readers?
I sign all my books with "Believe in yourself! You can do anything you set your mind to!" I truly believe this. No dream is too big! Please at least try and if you fail try again!