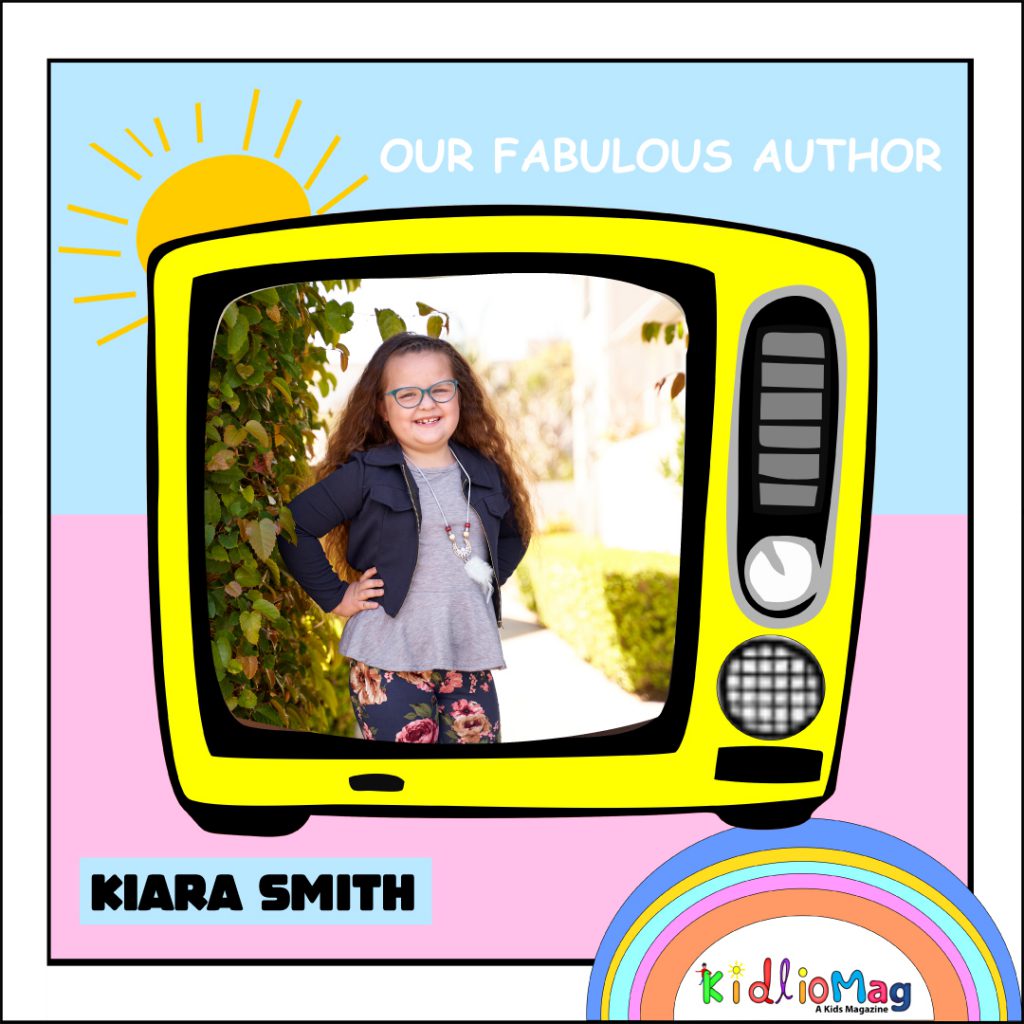 Q: First tell us something about yourself?
My name is Kiara Smith and my nickname is Kiwi. I'm 8 years old. I have a younger brother who's 4 named Jackson. I own Kiwi Cares Collections and I write children's books. The books are sold on Amazon. All of the money is donated to help children in need. I have 5 children's books that are available on Amazon and my website kiwicarescollections.com.

Q: How and when did your journey start as a writer?
I started writing my books in 2020 and started my business, Kiwi Cares Collections April 2021 where I started with 3 books for sale. Now I have 5 books available. My mom had me start to write my own books because I don't like to read. I have dyslexia which means my brain works differently. Writing books and coming up with the lessons, stories, characters is fun for me and makes it so I can share these lessons with other kids like me.

Q: When did you write your first story? Is it published or not?
I started writing in 2020 and my books are published and sold on Amazon.

Q: Tell us something more about your books?
All of my books are lessons I've learned and want to share with other kids. I include questions at the end of the books where other kids or families can talk about the lessons written in my books. The books also have fun coloring pages and a word search.

Q: Why do you choose kids as your reader ? is there any specific reason?
Because I'm a kid and these are all lessons I've learned. I wanted to share my stories with everyone like me.

Q: How did these stories and characters come to your mind?
I love furry creatures so I just came up with using Fox, Bear, Peacock, Neacock (which is a little Peacock), and the Kiwi bird as my characters in the books. They are all friends and teach each other the lessons I tell in my books.

Q: Do you want to leave any message for your readers?
I hope you enjoy my books and have fun with them. Also, all of the profits from the books go to organizations that support children in need, so not only do you learn from the books you are supporting other kids!