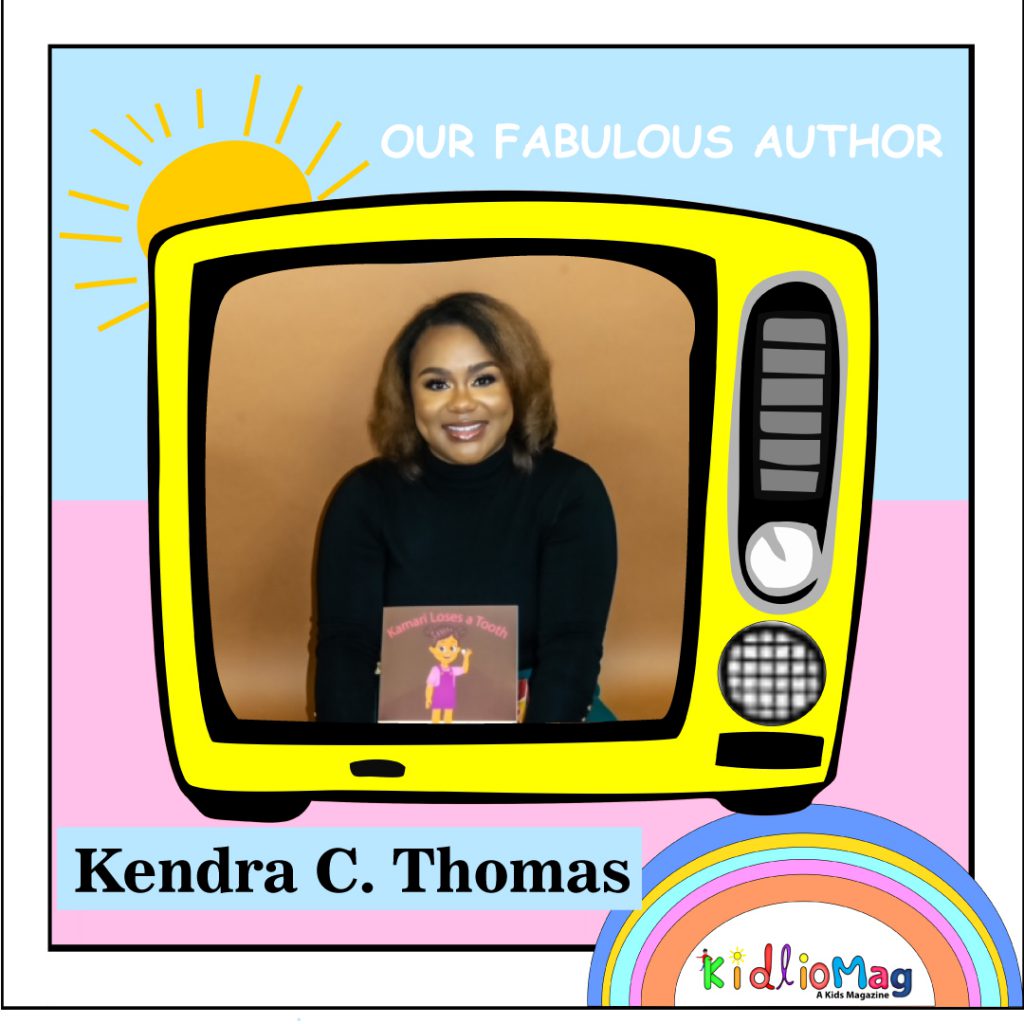 Q: First tell us something about yourself?
Greetings, my name is Kendra and I graduated from college at the Lincoln University of Missouri. I am a 30 year old first time mother to a beautiful 1 year old named Kamari. She is my motivation and my biggest accomplishment. I have my Masters in Education and I have a passion for children. I've been in the education field for over 10 years and I love it.
Q: How and when did your journey start as a writer?
My journey as a writer started when my daughter was about 8 months old. I wanted to create something that we could both look back on a be proud of. So I started thinking about writing a book. It had been on my list of things I wanted to do in my lifetime and once I had my baby she gave me that push to just do it.
Q: When did you write your first story? Is it published or not?
I started writing my book in 2021 and it was published in January 2022. My journey was a long one trying to find the write wording and making sure I painted the right picture for children to learn and enjoy my books.
Q: Tell us something more about your books?
One thing I love about this book and the books to come are that they are fiction books but they are based on real life experiences. Losing teeth is a process we all go through and it can be a scary one if you are not prepared and this book will give kids a fun way to prepare and learn about the process. This will be the basis of all of my books, helping children with real life experiences while making it fun to read.
Q: Why do you choose kids as your reader ? is there any specific reason?
Children have been my passion and motivation since I was a child myself. I've always been that bossy child who wanted to step up and be in charge. As I got older it grew into wanting to be a teacher/educator and then it moved into me wanting to advocate for youth from a low economic background. I wrote this book for all children of all colors. It is important to have books that show children of different backgrounds to help them to relate.
Q: How did these stories and characters come to your mind?
These stories and characters came to my mind from my daughter as well as my boyfriend's daughter. She is the one in our home losing her teeth and seeing her gave me the extra push to finally get my book completed this year. My daughter is the main character and the book is named after her. She is my biggest motivation, the unconditional love she gives to our family and the smile I see on her face. I just had to use her in my book.
Q: Do you want to leave any message for your readers?
Dear readers,
Life experiences can be tough from losing teeth to your first day in kindergarten. New life experiences are going to come, embrace them, enjoy them and most of all learn from them. My book may help you do that and the books to come. Enjoy reading and filling your brain with knowledge but also use your imagination.