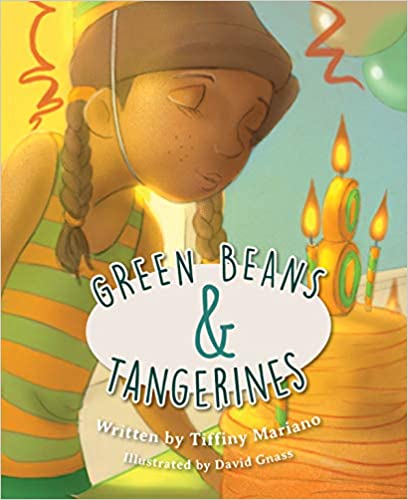 Book Review
Green Beans & Tangerines by TIFFINY MARIANO
Do you have a picky eater at home? If your answer is Yes, then this rhyming picture book is the perfect read-aloud with your kids.
This story is about Nikki, who eats only Green Beans & Tangerines, even she doesn't like to eat pizza or chocolates. Nikki's 8th birthday is fast approaching, so her mother said, Why don't you try something else this birthday? After a pause, Nikki said, Mom, I want a Tangerine cake with a side of green beans.
Read this adorable story to know, Will Nikki try something new, or will her birthday just be the usual?
This beautiful story will encourage the pickiest of eaters to keep an open mind when there's new food to try.
Beautiful illustrations and rhyming text make this book a fun experience for children. I recommend this book to every parent out there so you can read this book with your children and encourage them to try out new and healthy food.

Perfect for 2+

This book is available on Amazon.