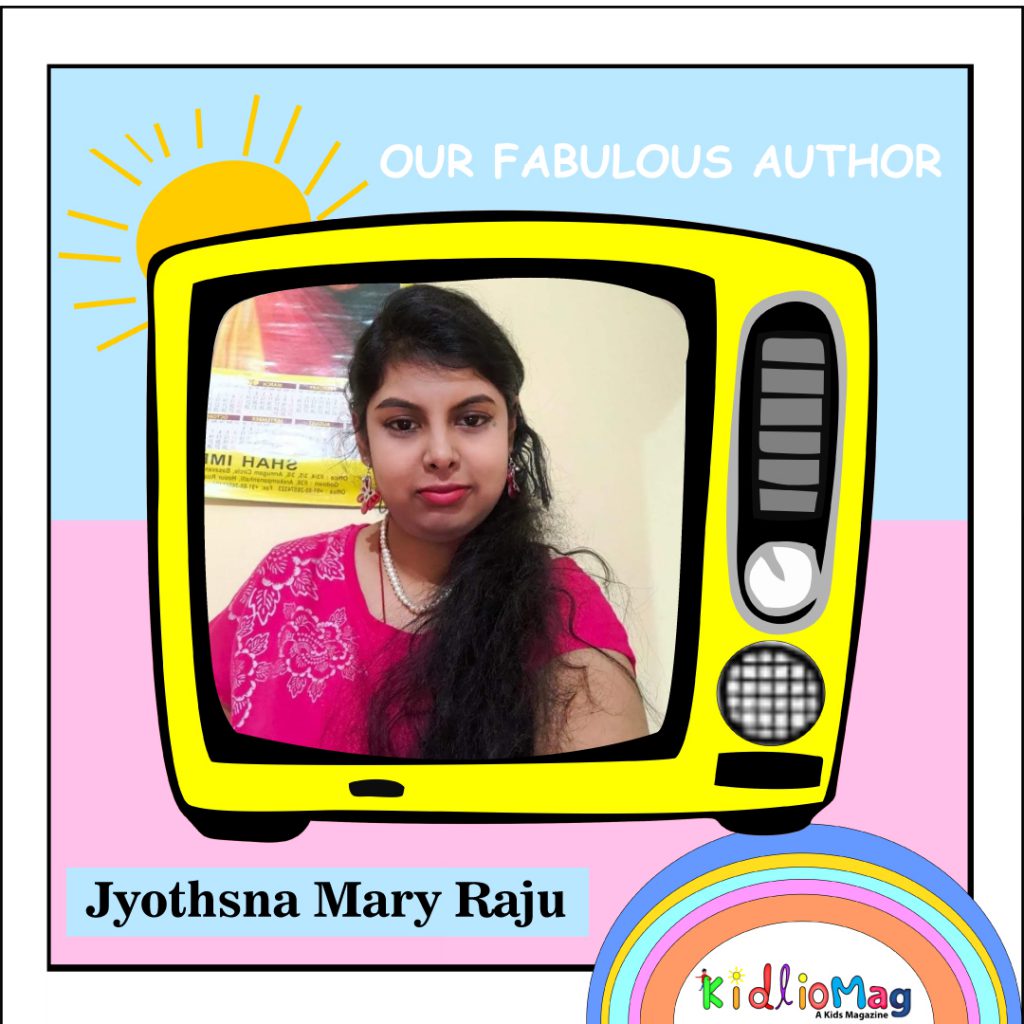 Q:  First tell us something about yourself?

I am 30 years old and I love interacting with kids. Most of the time people who observe me tell my behavior is same like kids. I have worked as preschool teacher for two years and love interacting with kids and I adore them a lot. I love sweets just as them. I am from India and live my parents and a younger brother. I have pursued by Bachelor's degree in Arts and Done my Diploma in Aviation and hospitality management and also a Diploma in Early Childhood Education .

Q: How and when did your journey start as a writer? 
I always admired my mom who used to tell stories when in my childhood to me and to our neighborhood kids. Writing a book is what I dreamt about and working in a preschool as a teacher inspired me a lot. I started writing stories since I picked up my pen. SHE IS MY MOM is my first story which I penned it in January 2019 and finished it recently. There are three more books which I have penned and will be published shortly.

Q: When did you write your first story? Is it published or not?
I began my first draft in January 2019 and finished my final draft in March 2021. It got published in September by Bluehill Publications.

Q: Tell us something more about your books?
I am a children's book author and love writing for kids. I love to share my stories in them and inculcate morals. In my first book SHE IS MY MOM I have shared one line of my spiritual experience in simple words and written in an fiction. "She is my mom" is a story of young girl named Misty, who while playing with her pet goes deeper and deeper into the forest, she comes across an old building and meets an old women near a statue of Mother Goddess. With the help of her guidance, she helps her pets and parents.

Q: Why do you choose kids as your reader ? is there any specific reason?
 While working in preschool, I used narrate stories to kids in creative way. This made me always to think, 'why should I not write one and turn into a passion' this though motivated me to Penn stories for kids. Kids are easy to interact and have fun with while narrating stories.

Q: How did these stories and characters come to your mind?
I always wanted to share my experiences and Stories with kids. In my childhood I loved reading books and still do, it's filled with so much of creativity. This made me author my book and share my experiences with Mother Goddess to kids in this book.

Q: Do you want to leave any message for your readers?
There is an author's soul in every one of us. We all love reading stories and I know you all have written stories in some stage of life. Don't waste your talent, let it flow. Lastly I would like to thank you all for motivating and keep on supporting me and my book. With all your support and encouragement, there are more stories to be told.