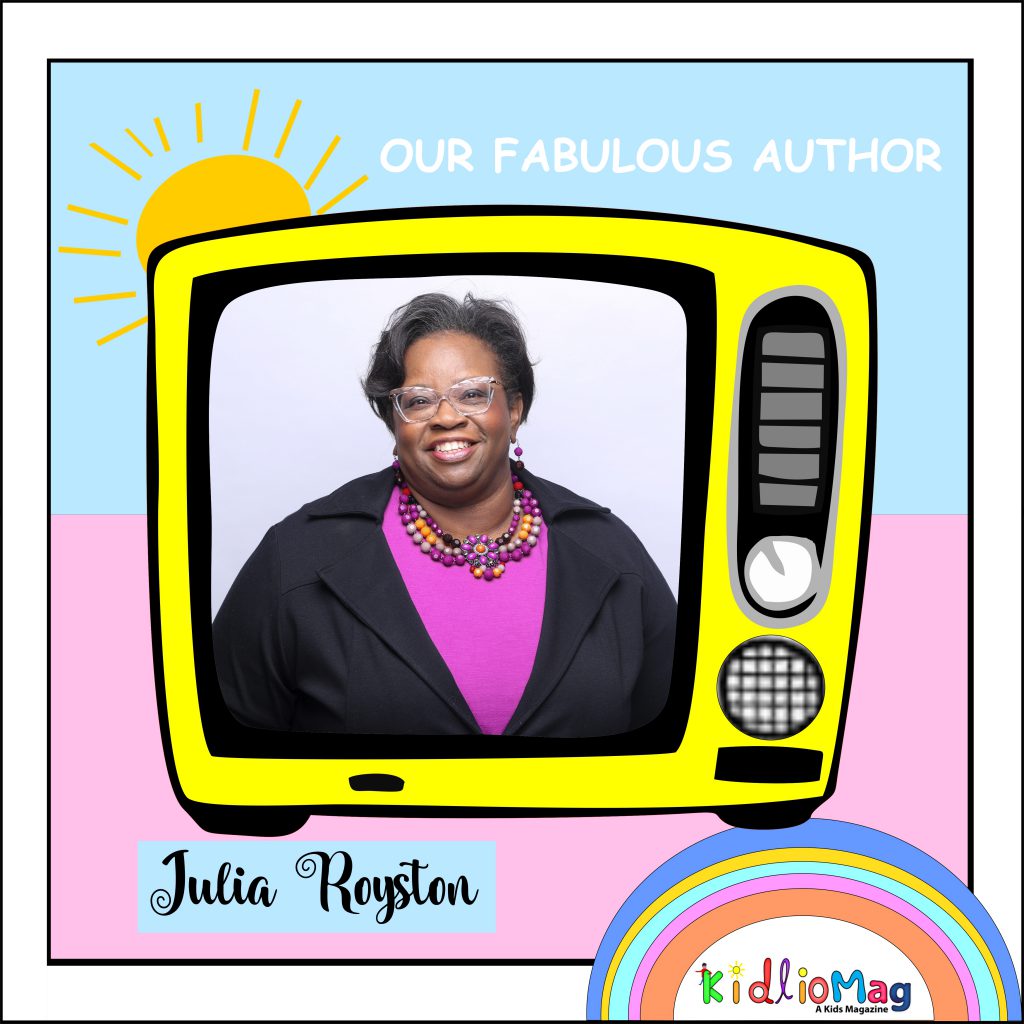 Q: First tell us something about yourself ?
Greetings to you all and thank you so much for this opportunity to greet the followers and supporters of this blog. I'm Julia A. Royston, an author, publisher, speaker, coach and a retired educator/librarian. I own two book publishing companies, a music publishing company, a non-profit foundation and a coaching company.
Q: How and when did your journey start as a writer?
Writing has always been a part of my academically but outside of that, it took a divorce to get me to write for healing, therapy and recovery. I kept a journal from 1994 until 2007 when God told me it was time to put the book together. I wasn't really trying to write my first book just getting my feelings and thoughts on paper.
Q: When did you write your first story? Is it published or not?
In 2014, my very first children's book was "Marianne the Librarian" which was a dedication to my years as a librarian. It is a book and a coloring book.
Q: Tell us something more about your books?
In total, I have written 60 books in most genres including romance fiction, non-fiction, business, inspirational, devotionals and poetry. As far as children's books, With My Own Two Hands (book and coloring book) – Careers/STEM Jackie's Gift – A young singer but also to inspire others to find and use their gifts. The Gifted (teen edition) – Inspirational to motivate teens to use their gifts. Grannie, Grandpa and Me – Dedicated to grandparents raising their grandchildren. Where are Granny and Grandpa? – Dedicated to grandchildren who may have lost their grandparents during COVID.Can We Go Outside to Play Today? – Dedicated to all of us isolated during COVID. The Book Bear – To encourage the love of reading all types of books for children Terrance the Terrific (tween/ya) – Bullying, Self-Esteem and Empowerment
Q: Why do you choose kids as your reader ? is there any specific reason?
I am a retired librarian. I loved reading as a child and understand how important literacy has been to my success as an adult. I feel it is my obligation to instill that love of reading to the next generation.
Q: How did these stories and characters come to your mind?
I am normally inspired by current events (COVID), people that I meet (grandparents in my school), a response to a specific need (letting children know that they are wonderful and gifted) or my life as a librarian.
Q: Do you want to leave any message for your readers?
My biggest message to my readers is enjoy, be encouraged and soar. Reach out to me at my contact information at http://solo.to/juliaaroyston