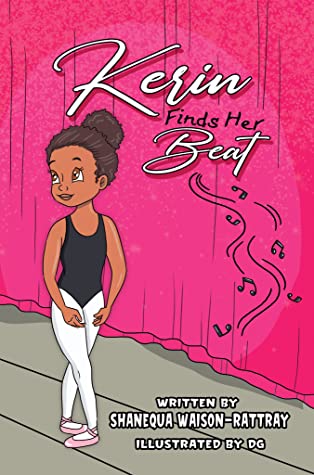 BOOK REVIEW
Kerin finds her beat by Shanequa Waison-Rattray

Kerin finds her beat is a delightful story that teaches children to overcome their fear and anxiety about trying something new.
Kerin is a young girl who wants to learn ballet dance, but she also has a fear of dance class. She wondered, What if I couldn't do it properly? What if I fall? other girls will laugh at me. But her first day of dance class went very well, which boosted her morale. Mrs. Donna teaches her new positions every day, and she practices at home in front of a big mirror. She learns that practice makes her perfect.
Kerin feels nervous about her first stage performance, but with the help of her mother and dance class friend Nia, she overcomes her fear and is ready to face the audience. Follow Kerin as she learns how to conquer her fear of dance class.
This book encourages children to believe in their dreams and helps them to overcome their fear of failure. This book has beautiful and colorful illustrations of little ballerina dancers that every girl would love to read.
Perfect for 5+
Grab your copy from Amazon.