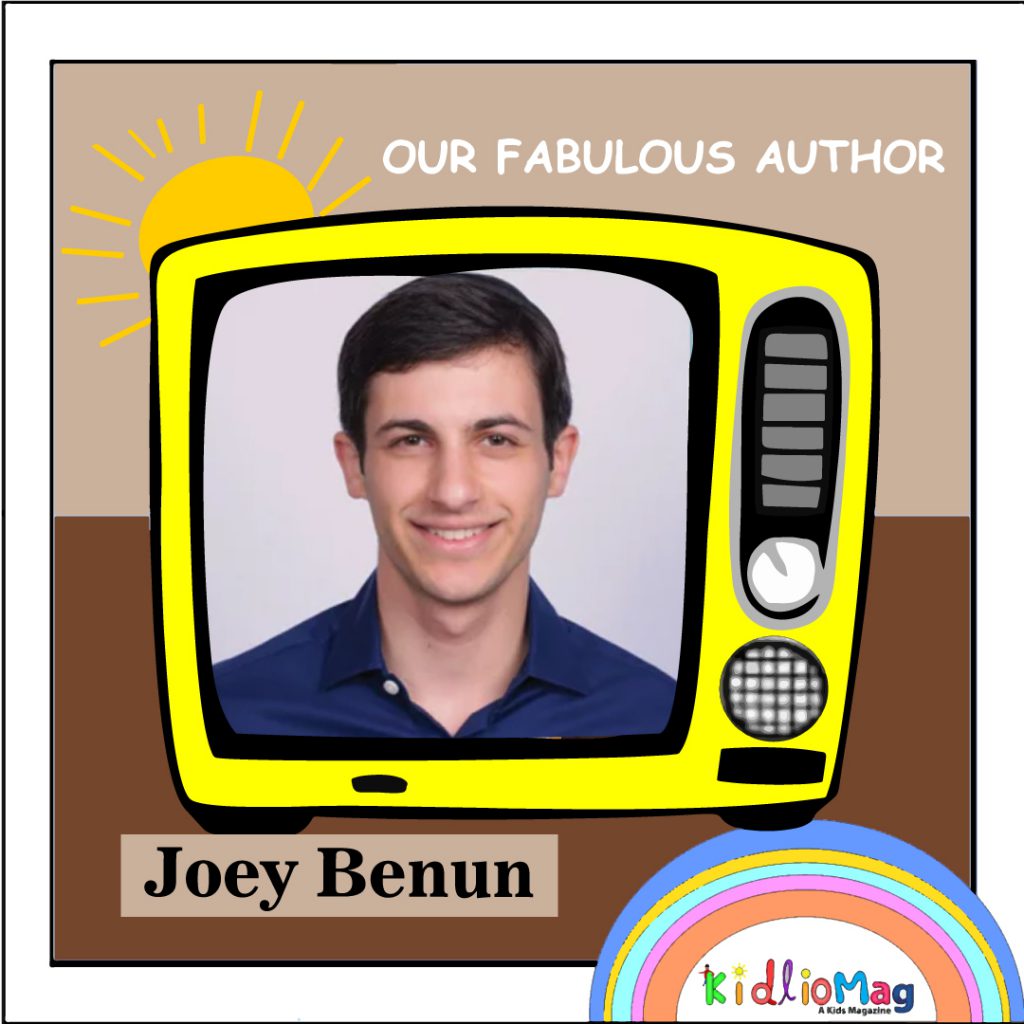 Q: First tell us something about yourself?
I grew up in Brooklyn, New York. I worked as an Amazon account manager for my family-owned apparel business, The Bentex Group. During my free time, I enjoy engaging in religious studies, listening to TED Talks, and playing tennis.
Q: How and when did your journey start as a writer? 
This book has been 19 years in the making. From the time I was 5 years old, I've loved numbers. But not just numbers – BIG numbers, the bigger the better! I already knew a million, a billion, and a trillion, but what came next? About a few years later, I searched Google. Quintillion, sextillion, septillion . . . Wow, incredible! I thought. I copied all my numbers down, color-coded them and made them different sizes, and created my very first book.
Q: When did you write your first story?
Pebbles and the Biggest Number is Joey Benun's first publication.
Q: How did these stories and characters come to your mind?
To connect with young children, I decided to create a character that loved to learn and explore. Thus, Pebbles was born.
Benun's inspiration for using a butterfly as the main character came from The Very Hungry Caterpillar. At the end of his journey counting small numbers, that caterpillar becomes a BIG, beautiful butterfly. Why can't he continue to count big numbers? I thought. I had planned to reach out to the author, Eric Carle, to discuss a possible collaboration, but unfortunately, the author passed away before I had the chance.
Q: Why do you choose kids as your reader ? is there any specific reason?
In the summer of 2020, while eating lunch with my niece and nephews, I quizzed them on different numbers. I realized that they were intrigued by BIG numbers as much as I was, which sparked the idea for MY first book. I knew that not many books existed on this topic and that research might be difficult, but I was up for a challenge. I looked for a fun, creative way to teach children about numbers in the world around them.
Q: Do you want to leave any message for your readers?
I hope you enjoy Pebbles and the Biggest Number as much as I enjoyed researching and writing it!