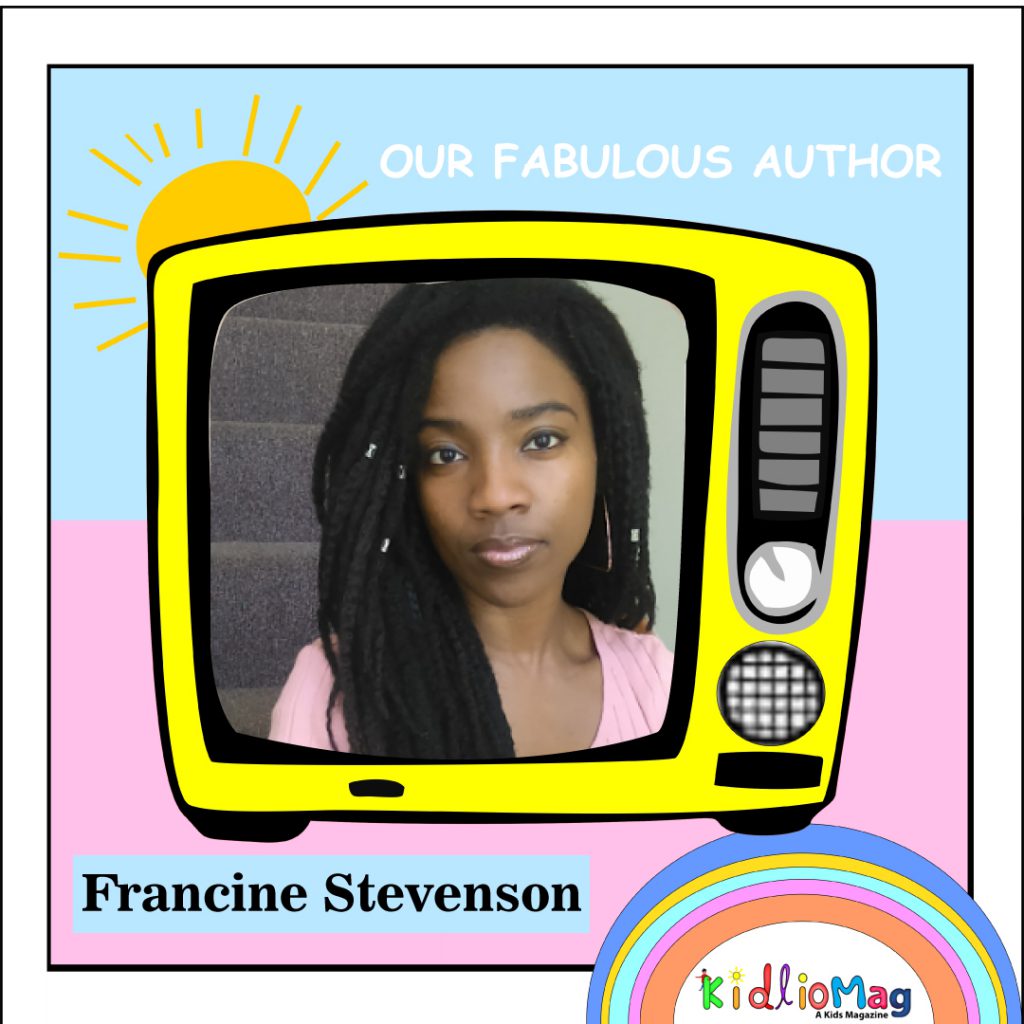 Q: First tell us something about yourself?
Hi, my name is Francine Stevenson and I'm from Detroit, Michigan. I come from a huge family– six sisters and five brothers. (My mom & dad have been married 54 years) I'm the baby of the clan, lol. I worked in the Data sector as a Data /Financial Analyst for 8-9 years, and took up Computer coding for a short while. Did some modeling as well… and I love to dance!
Q: How and when did your journey start as a writer?
I started writing a while back. I wrote several stories in a notebook, tucked it away and didn't touch them again, for years. I always have great ideas popping in my head- a lot of imaginative things, but I never thought of myself as a writer and talked myself out of taking any further steps. Then I finally figured "why not bring something to life". Or at the very least- make an attempt, to do so. I just really wanted to challenge myself and complete the process from beginning to end. No self deprecation, no beating up on myself, about how "I'm not good enough" or "not ready yet" …I had to stop comparing myself to others. I had to get comfortable with my skill level and style of writing- and that took a while, lol. But I'd finally gotten to the point of fighting pass my apprehensions. The past year, is when I became fully ready to get the ideas out of my head, and put them on paper.
Q: When did you write your first story? Is it published or not?
'Mashed Potatoes in The Sky' is the first story I'd ever written, back in the early 2000's. It's also my first published work, as of February 2021.
Q: Tell us something more about your books?
I've been working on multiple stories- adding new elements to each, as ideas and scenarios pop into my head.Much of my content doesn't include "moral of the story" type themes. I really just want to produce fun, imaginative and carefree books that involve a sense of adventure and wonder.
Q: Why do you choose kids as your reader ? is there any specific reason?
I've always liked cartoons, arcades, teddy bears… etc etc. I'm a big kid anyhow and that part of me, never went away. I pretty much fell right into the genre of Children's fiction. Writing children's books just seemed natural and didn't require much thought.
Q: How did these stories and characters come to your mind?
I was daydreaming, lol. Sitting on my sister's couch, staring out the window. The clouds were pretty fluffy that day and I instantly thought of mashed potatoes. No different than what any other human being does on a typical day, when it comes to seeing figures in the clouds. There were all kinds of things I saw in the sky within those few moments- animals, faces, shapes, etc. But, mashed potatoes just clicked. (smile)
Q: Do you want to leave any message for your readers?
I hope your audience will get a kick out of the book, and hope they enjoy it.  Please visit my website www.geenyweeny.com.  For anyone that's curious about my domain name, Geenyweeny is actually one of my nicknames, lol.  More projects are on the way, and I want parents/adults to get just as much enjoyment from my books, as kids do.  Keeping the child-like side of ourselves intact is very important. We shouldn't allow anyone to make us believe that watching cartoons, or enjoying some of the same things we did in our childhood, is embarrassing, or silly.  There are tons of adults out there having a ball, doing what they loved as a kid- and it's a great thing to see!  There's a level of innocence that God wants us to hold on to, and maintain.  When we dismiss that side of ourselves, I think that's where many of us go wrong. I have an awesome idea for a full length animated feature as well, and just about finished writing it …think it would be awesome for Netflix!  Being fearful won't get us anywhere… we have to continue to remind ourselves, that 'trying' is an accomplishment!  I work on that everyday.   Thank you so much for the interview!