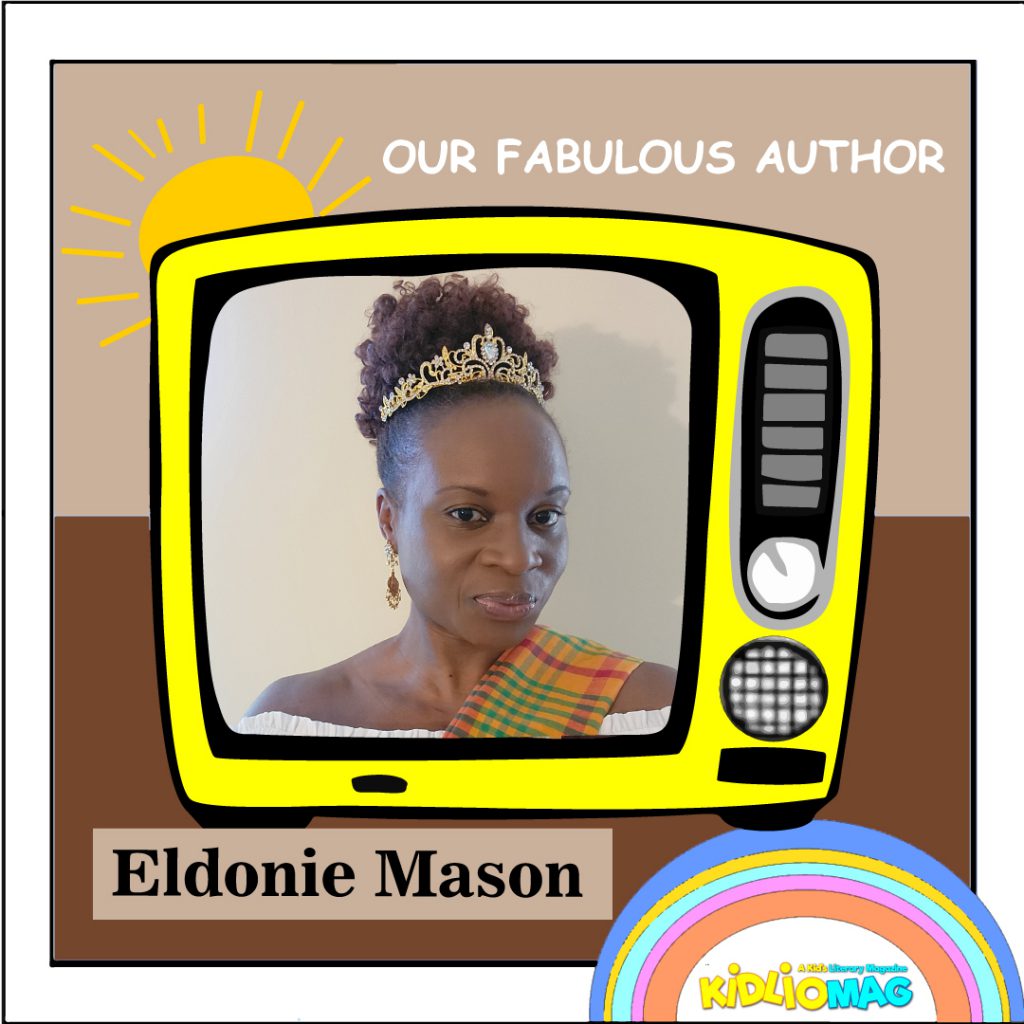 Q:  First tell us something about yourself.
My name is Eldonie Mason and I immigrated to the United States from Antigua in 1998. I later graduated magna cum laude from New Jersey City University in 2002 and cum laude from the University of Miami School of Law in 2005. In 2007, I founded Mason Firm LLC, an entertainment, business and fashion law firm based in Newark, NJ and founded Predestined Media LLC in 2020 to create and distribute diverse content. The Adventures of Princess Anyah of Antibarba book series about a Caribbean Princess is the first project from my media company.
Q: How and when did your journey start as a writer?
I have always been interested in writing since high school but never thought to pursue it as a career. In college, I took a creative writing course because I was told it would make me a better legal writer. A few years ago, I took a romance writing course and wrote the first ten chapters of my novel – it is a work in progress.
Q: When did you write your first story? Is it published or not?
Four years ago, my five-year-old niece told me that she could not be a princess because all the princesses were white with long hair. My heart broke. Who told her such a thing? This conversation led me to write her a story about a Black princess with short hair who goes on adventures. That story is now a children's book, The Adventures of Princess Anyah of Antibarba, which was released in March 2022 on Amazon in e-book, paperback and hardcover.
Q: Tell us something more about your books?
The Adventures of Princess Anyah of Antibarba: The Fishing Expedition is Book 1 in the series and tells the tale of Princess Anyah, a fun-loving, six-year-old who lives with her family in a palace on the tropical island of Antibarba located in the Caribbean. In this book, she goes on her first big adventure, a fishing expedition, with her dad, King Ananda. After the release of my book, I noticed the lack of coloring books with diverse characters so I released the companion coloring book: "The Adventures of Princess Anyah of Antibarba Coloring Book: The Fishing Expedition in March 2023".
Q: Why do you choose kids as your reader? is there any specific reason?
Representation matters and if little girls like my niece can see themselves as princesses, they will not feel less than.
Q: How did these stories and characters come to your mind?
My niece loves to read. When I took her to the library, I noticed that most children's books with Black characters dealt with slavery, civil rights or race. I was hard pressed to find books where Black children were just having fun. I wanted to change the narrative and when my niece told me she could not be a princess, I had a light bulb moment and found my story arc and characters.
Q: Do you want to leave any message for your readers?
I had been complaining for years about the lack of diverse content. One day, I decided to stop complaining, take action and write a diverse children's book. One person can make a difference and that person could be you! link for the book https://amzn.to/3KPA2fO