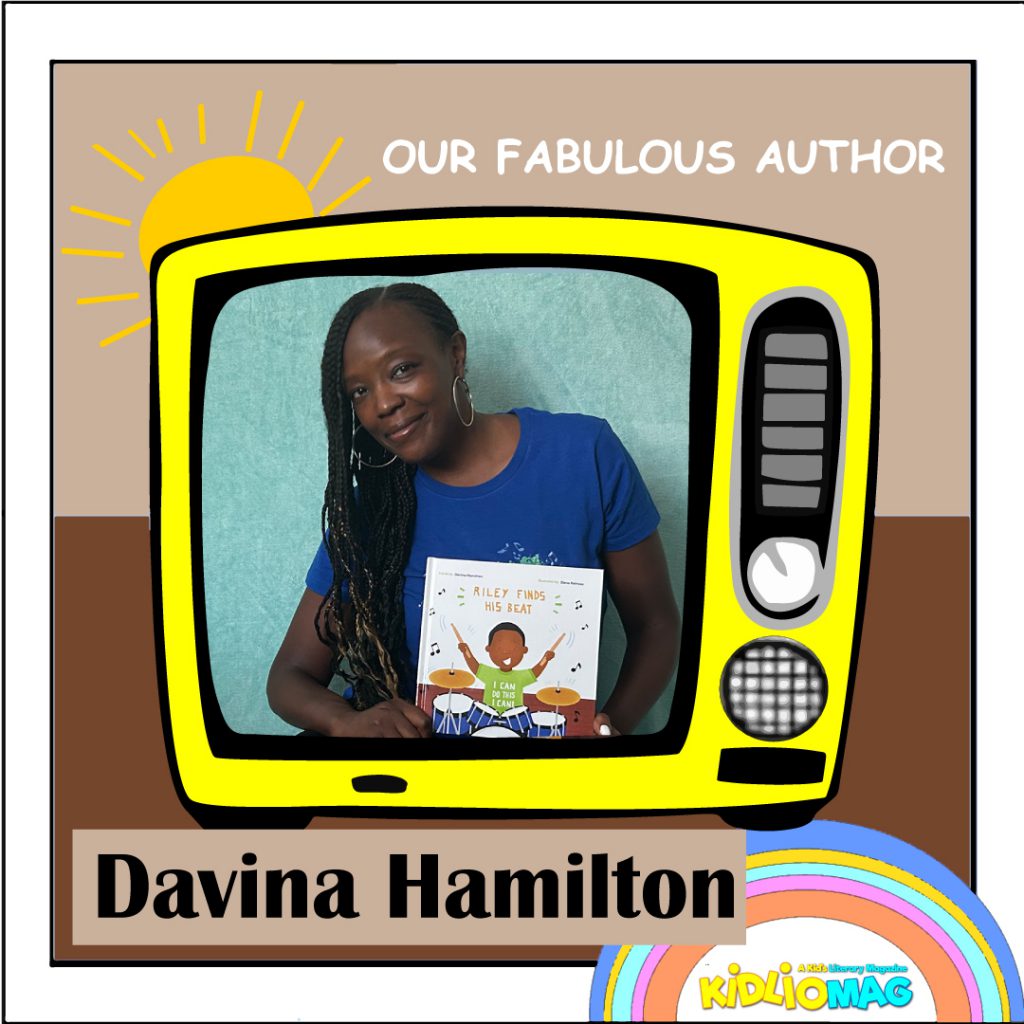 First tell us something about yourself.
I'm a rhyming children's author and a former journalist and editor. Writing is definitely my thing!

How and when did your journey start as a writer?
I've always enjoyed writing and my first opportunity to write professionally came via journalism. I began as an intern for the Black British publication, The Voice newspaper and eventually worked my way up to become the publication's Arts and Entertainment Editor. I spent a total of 14 years with the company and had the opportunity to meet and interview a range of talents – including Kelly Rowland, Idris Elba, Chaka Khan, Cuba Gooding Jr, the late Harry Belafonte and the late Maya Angelou – and subsequently share their stories in print. I loved using the magic of writing to bring to life the things my interviewees shared with me. I left The Voice in 2016 and went on to pursue my career as an author.
When did you write your first story? Is it published or not?
My first book, Riley Can Be Anything was published in 2017 and I've since gone on to publish three more: Riley Knows He Can (2018), Ella Has A Plan (2020) and the newly released Riley Finds His Beat (2023). As an independent author, there's a real sense of satisfaction seeing your books gain five star reviews, media coverage, and support from parents, teachers, librarians, bloggers, celebrities and, of course, children worldwide.

Tell us something more about your books?
All of my books are rhyming stories and they all aim to encourage young readers in some way. Riley Can Be Anything encourages children to dream big and recognise their potential. Riley Knows He Can helps children find their confidence. Ella Has A Plan spreads the message of kindness and encourages children to end conflicts with others by finding common ground. And Riley Finds His Beat teaches children the importance of practise and perseverance when learning something new. So all of my books offer a positive message to readers.

How did these stories and characters come to your mind?
My son's name is Riley and my daughter's name is Ella, so the characters were inspired by them. Beyond that, I can't say for sure how each story came to my mind! I think, for me, inspiration just comes when it comes. That said, I guess each story was born out of experiences or personality traits or themes that I associate with my children. My daughter is a kind-hearted child and a pretty good mediator amongst her friends, so Ella Has A Plan reflects her character quite well. My son tended to be a little more shy/reserved, so Riley Knows He Can was written with him in mind, to bring out his confidence and self-belief. Similarly, my son had drumming lessons for a period of time, so Riley Finds His Beat was, in part, an example of art imitating life.

Do you want to leave any message for your readers?
I really hope my books impart a positive message to children and inspire them in many ways. For us grown ups, the bombardment of negative news can sometimes make the world feel a bit bleak. But I'm forever encouraged by the joy and exuberance of children, and the hope that they will grow up and do their part to make the world a better place. So I hope my books inspire young readers as much as they inspire me! 
Riley Finds His Beat is available to purchase at www.davinahamilton.com