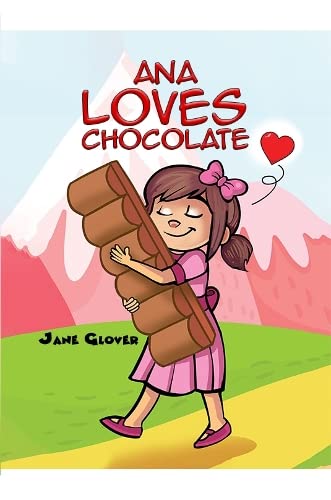 Ana Loves Chocolate by Jane Glover
Ana Loves Chocolate tells the story of a young girl Ana, whose adventure begins in her dreams. Every night she landed in the magical city where everything is made of chocolate, rivers, lakes, chocolate pine trees, houses made of chocolate cakes, and streets of chocolate bars.
Ana loves chocolate more than anything else in the whole world.
She just wants chocolate.
She asked her mom to give her only chocolate for breakfast, lunch, and dinner instead of veggies, waffles, or bread.
Read this charming story to know what could go wrong with Ana and why she said, No More chocolate for lunch and dinner, Mom.
Beautiful illustrations and rhyming text make this book a fun experience for children. This story is about Ana's chocolate adventure, and children will learn the importance of listening to elders, eating healthy food, and many more things along the way.
Perfect for 2+
This book is available on Amazon.