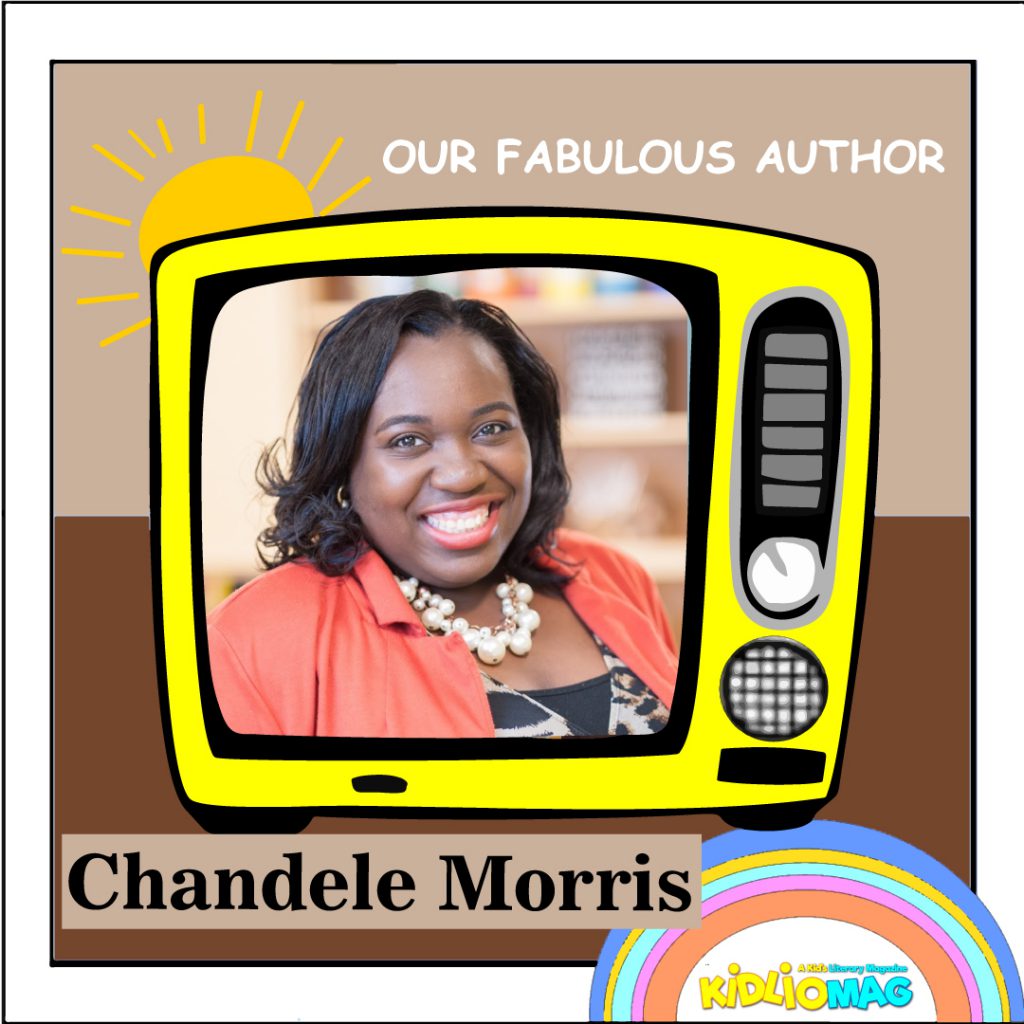 Q:  First tell us something about yourself?
Hello! My name is Chandele Morris, and I hold a Master of Education degree. I am a mother of three, an educator, and a strong supporter of neurodiversity. Teaching about the variety of minds and cultures in our daily lives brings me great joy. I have a lighthearted personality and enjoy bringing smiles to people's faces. As a visual thinker, I find it more convenient to comprehend ideas using analogies. This is what inspired me to create children's stories.
Q: How and when did your journey start as a writer?
From second grade onwards, I had an affinity for inventing and penning stories. Despite having sold a screenplay to an Off-Broadway production, the thought of becoming an author never occurred to me. However, when my kids were very young, they would implore me each night to create a story for them. Eventually, I decided to record myself telling a story for them.
Q: When did you write your first story? Is it published or not?
In 2021, I embarked on my writing journey with the creation of my first story, "I'm Just a Kid." It began as a fleeting thought in the Spring, and by Summer, I had successfully published it. This project came about when my son was struggling to cope with the disruptions caused by the COVID-19 pandemic in his school. It was later revealed that his extreme difficulties were due to his autism, which we were previously unaware of. Since he found it challenging to regulate his emotions, we often had to search for ways to assist him. Recognizing that self-regulation is a common struggle for children, I decided to write a book for adults to read with their kids. The book aims to assist children in learning how to self-reflect and manage their emotions.
Q: Tell us something more about your books?
My objective is to produce literature that advocates for and celebrates diversity and inclusivity, with a special focus on neurodiversity. Children possess limited awareness of attention-deficit/hyperactivity disorder (ADHD), autism, or dyslexia. The traits that are often depicted in the media are only the tip of the iceberg. Do adults and children truly comprehend how to offer support or even acknowledge the differences they encounter? One of the features of my books is that they are applicable to everyone since emotions are universal, and we can all benefit from introspection.
Q: Why do you choose kids as your reader? Is there any specific reason?
I choose kids as my reader simply because I have a special place in my heart for children. I'm a teacher by nature. I see children as they struggle to understand themselves and struggle to be understood. As adults, we have undergone various experiences that have enabled us to learn about ourselves. However, we often overlook that children are just starting their journey. At times, they are unaware of their own emotions, and it's our responsibility to assist them in navigating their feelings.
Q: How did these stories and characters come to your mind?
The character in the book, "I'm Just a Kid" was inspired by my son. He also helped me to decide on what coping strategies we could put in the book based on what sometimes helps him. Funny enough, my illustrator never saw a picture of my son but yet the character and my son look alot alike! "The Beauty of Us All" was inspired by a little girl in my daughter's class who was being picked on based on her appearance. It broke my daughter's heart to see her friend hurting. It also broke my heart to know that she would go home feeling less beautiful or important because she was different. I wanted to tell her that we all are different. None of us are the same and that's what led me to write the story the very next day.
Q: Do you want to leave any message for your readers?
To the people who are reading this, I want you to know that you are perfect the way you are. We are all different and it's our differences that make us beautiful. Our characteristics, the things that bring us joy, even our inner brain wiring allows us all to be diverse and amazing. Oh and a heads up! "The Beauty of Us All" book launch will be available on Amazon on May 25th, 2023!