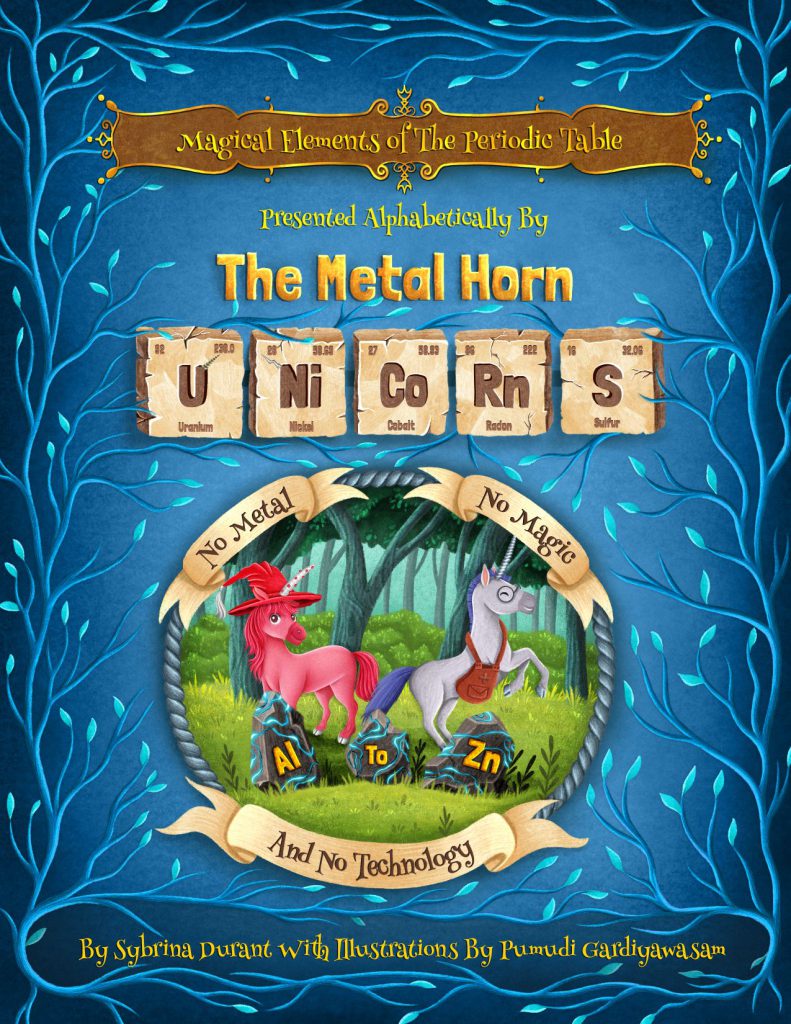 Magical Elements of The Periodic Table: Presented Alphabetically by The Metal Horn Unicorns by Sybrina Durant
Get ready to discover the magic of chemistry in this super cute book with The Metal Horn unicorns.
The Metal Horn Unicorn Tribe and their techno-magical unicorn friends from Unimaise are the perfect group to familiarize your child with metals and other elements in the Periodic Table.
From aluminum to zinc―this book presents 26 elements on the periodic table alphabetically and makes it fun for children to learn more about the chemical compound and its uses.
Each and every page has a special unicorn whose horns are made of that particular metal that shows in-depth details of that element and provides all their important elemental stats like their atomic number, state, group, and more, as well as magical facts about the element and its discovery.
This book is a fun way to discover the magic of science, and the magnetic illustration and easy-to-learn information make the periodic table of elements so amazing.
Readers will love learning some magical and sciencey facts with the Metal Horn Unicorn Tribe. A unicorn themed periodic table, trading cards representing each of the 26 unicorns and their elements plus fun lesson cards; and more are also available as printable downloads. Kids will have fun singing along with the No Metal, No Magic song, too. Learn more about all the elements in this book at https://www.sybrina.com/muapt
Kindle https://www.amazon.com/Magical-Elements-Periodic-Table-Alphabetically-ebook/dp/B0BTVC1R62
Paperback – https://www.amazon.com/dp/B0BV43LFYY
Youtube Video Link: https://youtu.be/NIX9fE7GJRI