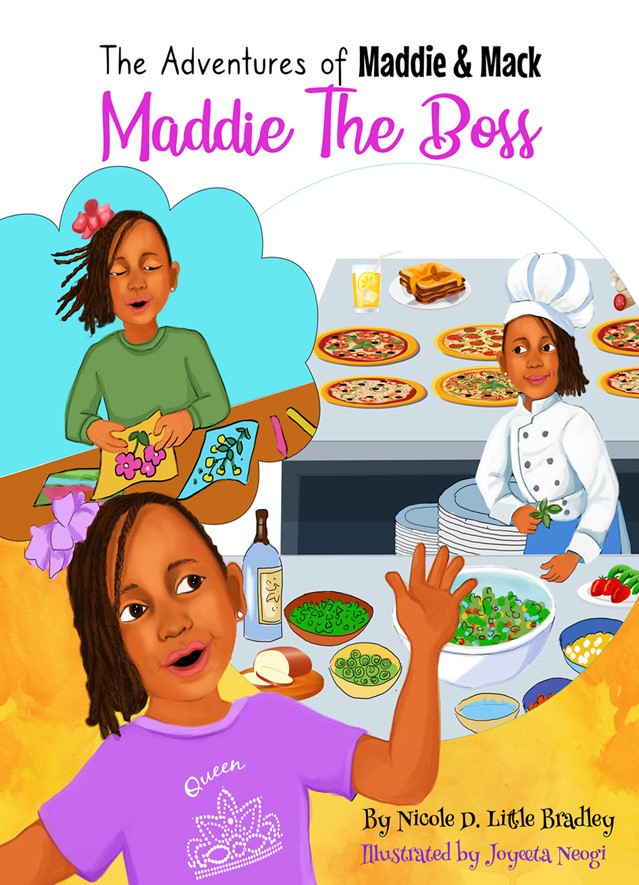 The Adventures of Maddie & Mack: Maddie The Boss by Nicole D. Little Bradley
Starting a business can be hard work but also incredibly rewarding! To be your own boss at an early age is a great feeling.
Maddie The Boss is a great book that encourages children to follow their dreams, and it's a great way to focus their energy and efforts on something positive.
Maddie is excited to share her school day with her mom as her teacher, Mrs. Flowers told about her family business in the class, and she's fascinated by her business story.
Maddie wants to start something on her own and be the boss of her own business, but she thinks she is just a kid, then her mom guides her and encourages her to follow her dream of owning a business. Her enthusiasm and excitement quickly turn to frustration when her little sister Mack gets in her way. Will there be room for two bosses?
Join Maddie on her challenging journey to become an entrepreneur at an early age and how the whole family supported her in following her dreams.
This book teaches children about planning, leadership skills, and how to execute your idea into a business.
This book is an inspirational and motivating read for young kids and explains the concept of business and planning in a fun way.
Grab your copy from the website: