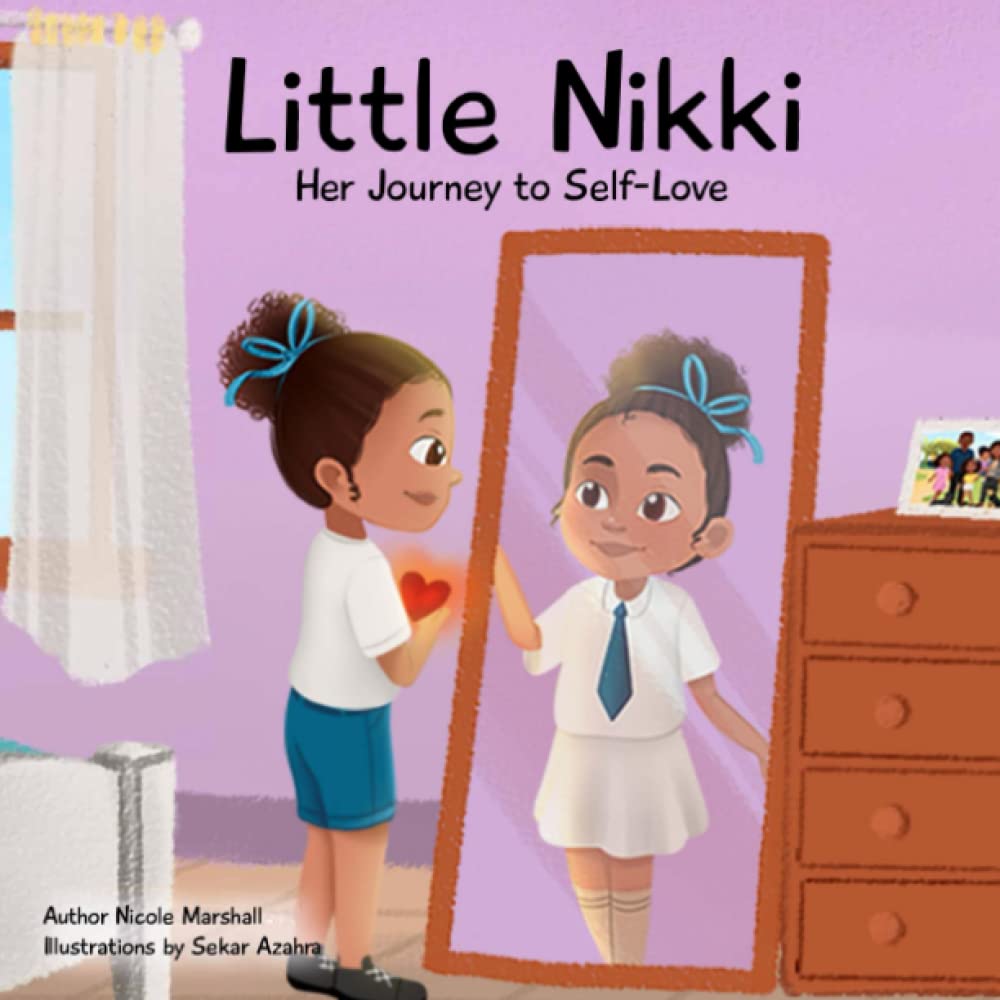 Little Nikki – Her Journey to Self-Love: A children's book about self-love, self-esteem, and growth by Nicole Marshall
Little Nikki is an inspiring book that gives children a message of self-love, self-acceptance, self-esteem, and diversity.
This book follows a young girl Nikki who lives with her family and three sisters. She is kind, confident, and full of life. Nikki's family always told her that she is a special child, and she truly believes in her light. The problem arises when little Nikki starts her new school and experiences bullying.
Then, Nikki decided to practice positive affirmations daily that gave her the strength to face those girls and understand that being different is okay. She learns that confidence and courage come from within, and everyone is beautiful in their own way.
This book is perfect for children who struggle with bullying and low self-esteem. This book helps children gain confidence, realize their true worth, and teaches them to love themselves.
Perfect for 3+
Grab your copy from Amazon.