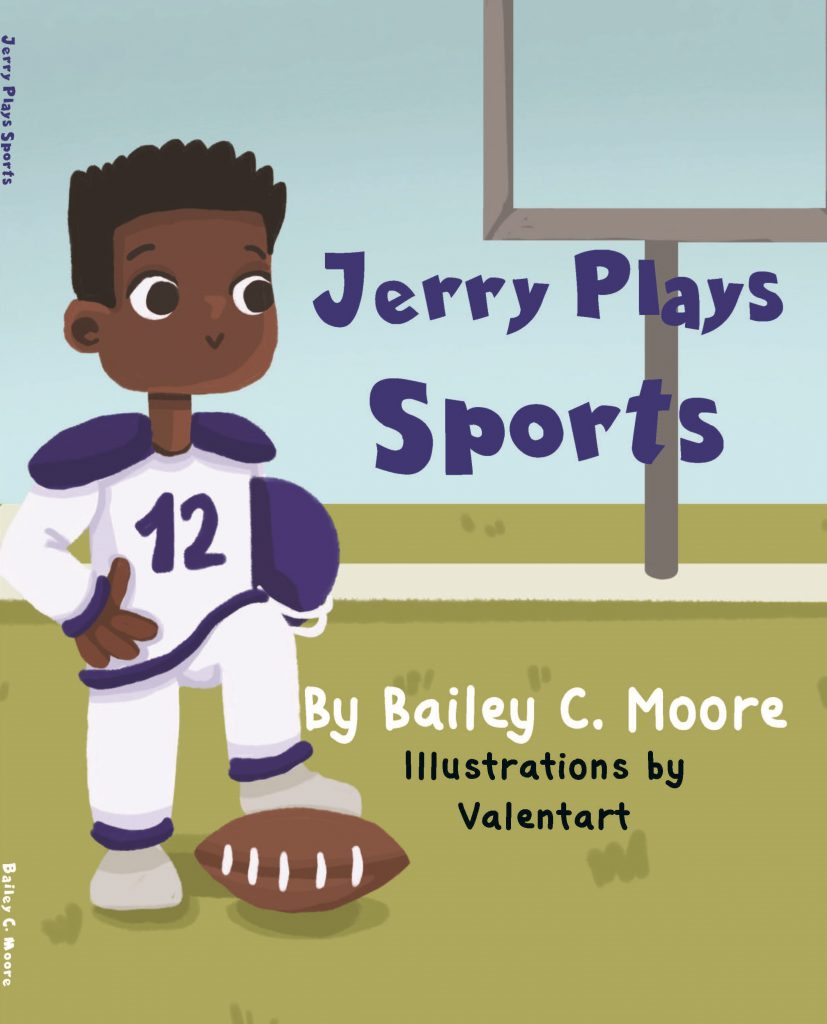 Jerry Plays Sports by Bailey C. Moore
"You must never doubt your ability to achieve anything, become anything, overcome anything and inspire everything."
Jerry Plays Sports is an inspirational and motivational story for children that helps them overcome their difficulties and fear of trying new things and gives a message of never giving up.
Jerry is back, and this time he wants to play sports, but which sports he will choose. He was not sure about football, but his mom and coach suggested him, so he decided to join the football training sessions. Training sessions were so hard for him, so he wanted to give up, but with encouragement from her mom, coach, and friends, he decided to try hard to reach his goal because anything is possible with hard work and patience.
Follow Jerry on his adventurous journey to learn that if you want to succeed in life, you have to finish what you have started, and in the end, you will always come out as a winner.
This book encourages children to overcome obstacles, never give up on dreams, and celebrate their achievements with pride. 
Perfect for 5+
Grab your copy from Amazon.