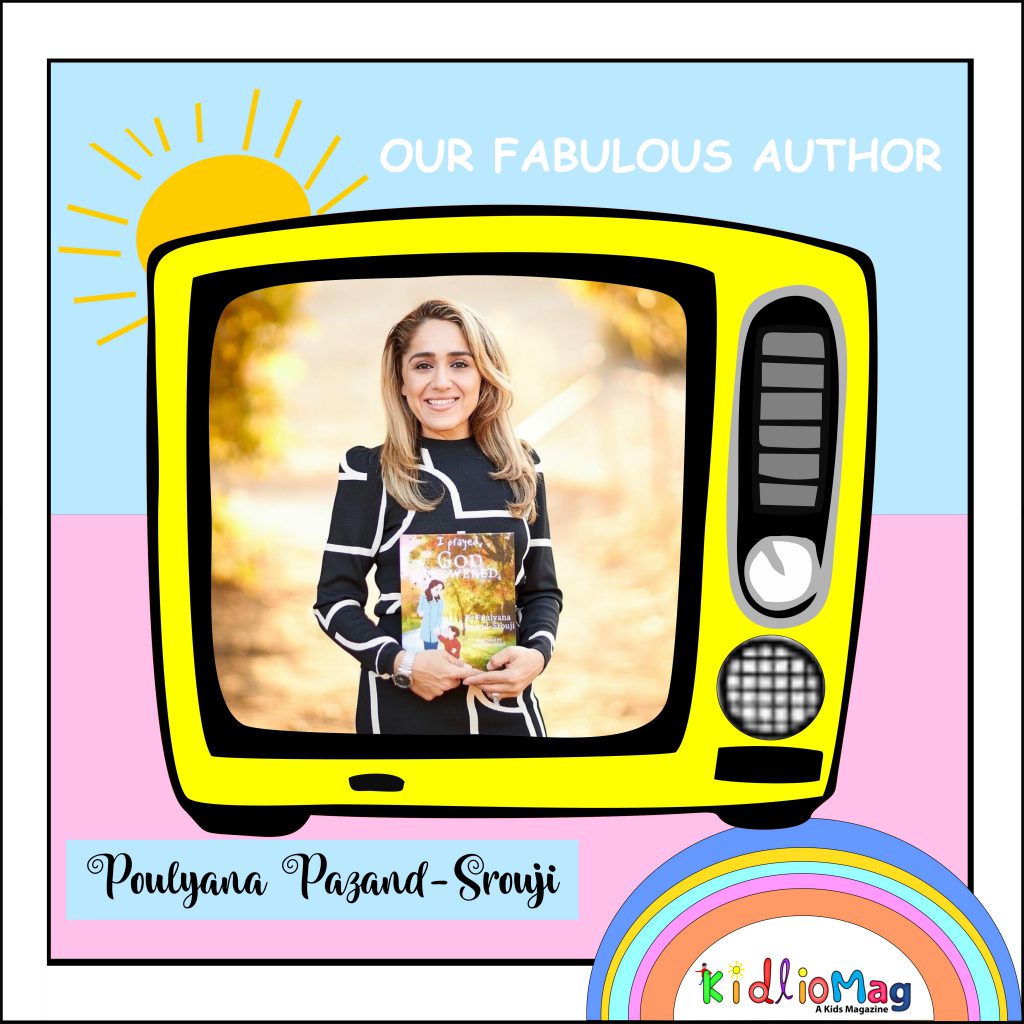 Q: First tell us something about yourself?

My name is Poulyana Pazand-Srouji and I am an Assyrian Christian born in the Middle East. My family and I traveled from the Middle East to Chicago, Il, when I was just six months old, to establish what we called our loving home in the "Windy City".Thereafter, during my preteen years, we moved to sunny California where I currently reside with my husband of almost sixteen years and our four year old son. As an HR Business partner for a healthcare organization, my goal is to advocate and support the overall mission, strategies and business objectives of my leaders. I strive to partner and collaborate with my stakeholders to ensure that both our short and long terms goals are met in any capacity. Over a year ago, I decided to pursue higher education, as my long term goal is to become a psychotherapist and help support couples who have been impacted by infertility.
Q: How and when your journey started as a writer?

My writing began when I was a teenager. I found myself writing poetry whenever I was inspired or felt the need to express myself on paper. In addition to writing poetry, I always found myself reading just about anything I could place my hands on. The idea of diving into a book and reading a story that offered imagination, self reflection and life lessons was fascinating to me and inspired me to one day become a writer.

Q: When did you write your first story? Is it published or not?

My book, "I prayed, GOD ANSWERED" was published on February 14, 2020. My book is centered and based around faith, hope and love as it reflects the true story behind my son and me.

Q: Tell us something more about your books?

My book is meant to send a message of hope for couples who are in the "season of waiting". I want my readers to feel inspired and to know that there is always a journey that may look different for others, however, it's a journey to parenthood. It's a message to offer hope for those that are struggling with infertility and also for couples who have adopted and can address questions that may come up from their children around their homecoming.

Q: Why do you choose kids as your reader ? is there any specific reason?

My inspiration in becoming a children's book author came from when I was reading stories to my son when he was in the NICU. 4 years later, aside from reading various stories throughout the day, we look forward to our bedtime stories as it is a way to bond and connect with each other and fall into the imaginative world of creative story telling. Seeing my son's eyes light up every time I read to him spoke volume in my heart and I knew based on my passion for writing and the desire I had to become a mother to pursue my desire to become a children's book author.

Q: How did these stories and characters come to your mind?

The story and characters are based on myself and my son and our journey in coming together as one.

Q: Do you want to give any message for your readers?

My message to readers is to never give up on whatever it is that their heart desires. Where there is love, there is hope and I want my readers who have been impacted by infertility or are in the "season of waiting" to not despair and trust in their faith that they too shall reach their hearts' desires.