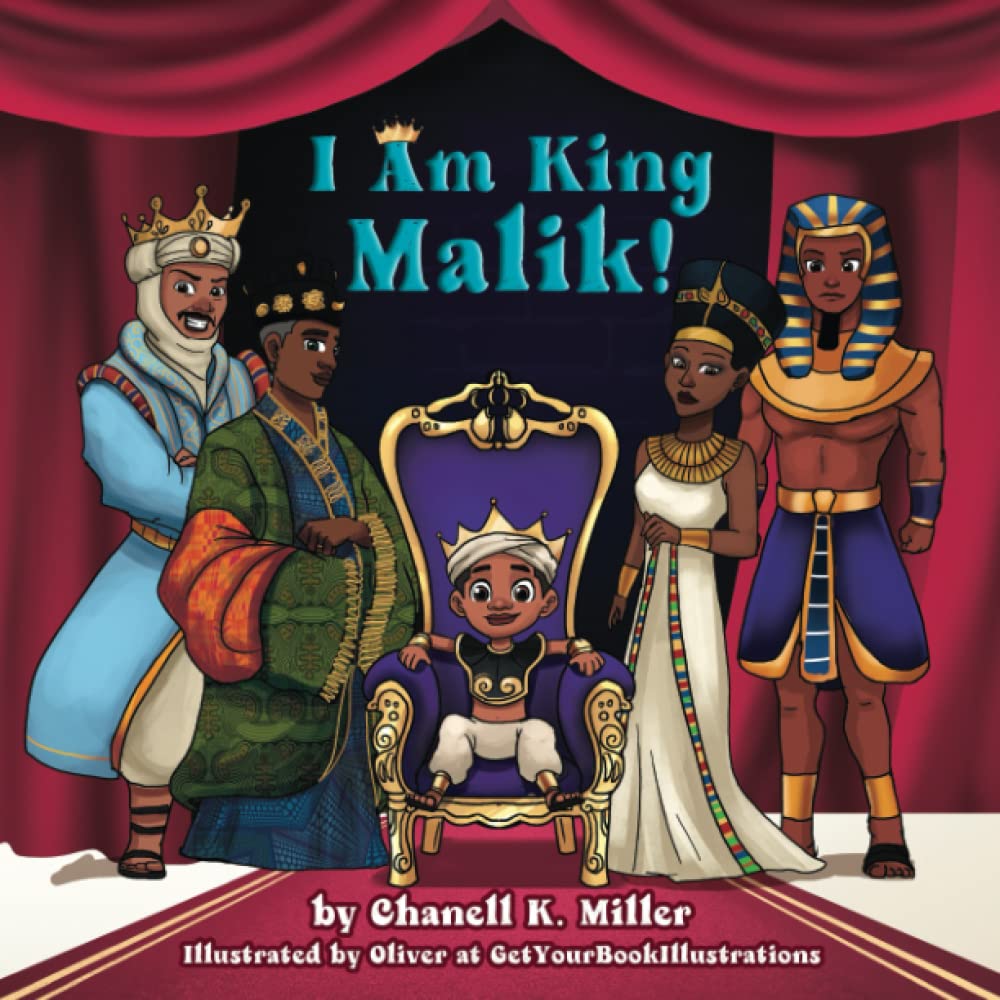 I Am King Malik! by Chanell K. Miller 
I Am King Malik! is an incredible story that empowers and encourages children to love themselves, be proud of their uniqueness, and teach them to be kind and empathetic.
This story follows Malik, a cute little brown boy who loves to draw and play. He loves to spend time with his family as they encourage him to be true to himself, but kids at school tease him because he looks different.
Then his mother told him about their ancestors, and they named him after a king. Follow Malik on his journey as he learns that being different makes him unique, and he discovers why he should be confident.
This book helps kids deal with the daily struggles and challenges of school life. This book conveys a strong message to children that you all are unique, so embrace yourselves and discover your uniqueness and strength in this big world. This book empowers and encourages young boys to love themselves, be proud of their ancestors, their black features, and celebrate cultural diversity.
Perfect for 3+
This book is available on Amazon.