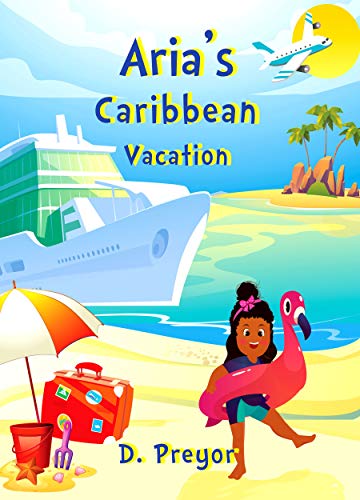 Aria's Caribbean Vacation By D.Preyor
Aria is a cute and sweet girl who loves to travel the world.
She is really excited about her holiday vacation in the Caribbean with her family. This book is a cute story about Aria's new adventure on vacation in the Caribbean, where she encounters many new experiences.
This book has beautiful illustrations of airports, airplanes, and beaches. All the places look like real pictures and make me jealous too because due to covid my all holiday plan is canceled. This book is like a travel guide for those who want to go on vacation in the Caribbean, and it made you fall in love with the mesmerizing beauty of the Caribbean islands and its surrounding area.
The story is a very nice way to introduce kids to this wonderful place, and children would definitely want to travel there.
Perfect for 2+This book is available on Amazon, Barnes & Noble . My website www.authordpreyor.com for signed copies.