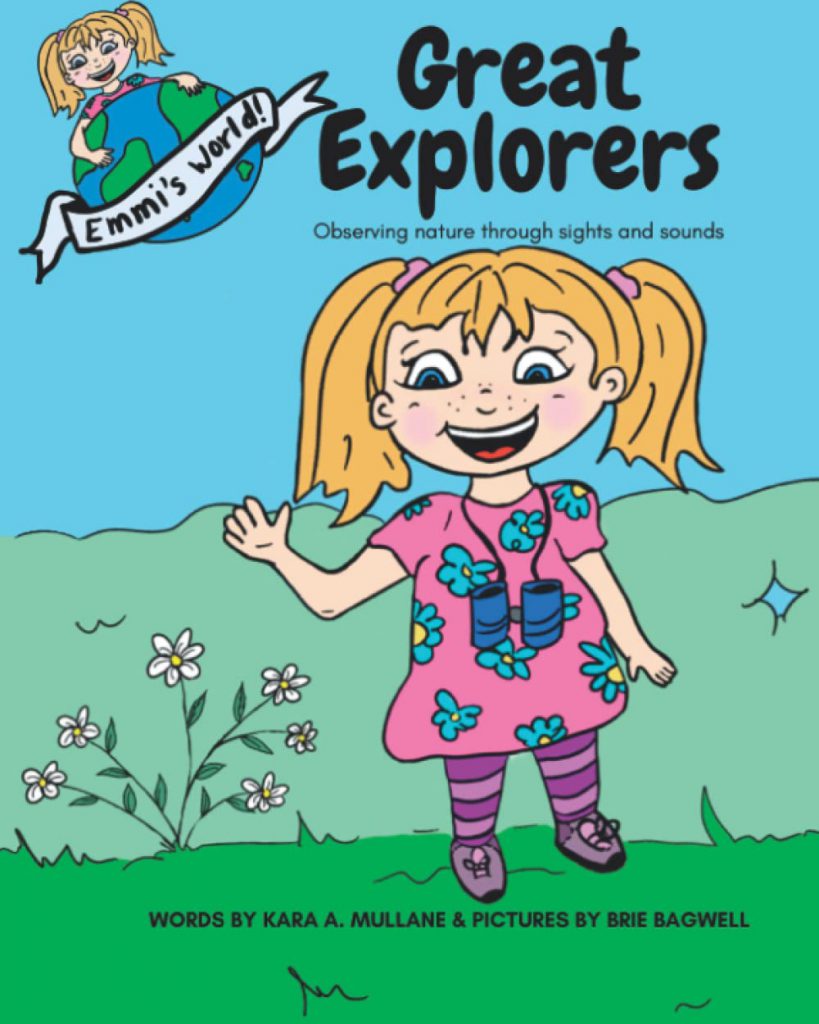 Great Explorers: Observing nature through sights and sounds by Kara Mullane
You never know what you will find until you start observing!
Great Explorers is an incredible book that shows little explorers the joys of going outside, exploring nature, and making amazing discoveries using their senses.
Emmi is a little girl who loves to explore her surroundings. She uses her senses to observe many creatures in their natural environment and their behaviors and notes down her observation in the log book.
Join Emmi, the little explorer, and her exceptional friends on their backyard expedition where they use their senses to observe the creatures in their natural environment.
This book encourages children to describe what was experienced through their senses such as what they heard and saw, as Emmi's special friends discover that they can be explorers too.
This engaging book teaches children to observe nature using their senses and to reflect on their feelings about their experiences of nature in a log book.
This book also includes plenty of activity pages where kids use a log book to capture what they find and learn to craft play paper binoculars for their own expeditions!
Perfect for 3+
Grab your copy from Amazon.
https://www.amazon.com/Great-Explorers-Observing-nature-through/dp/1959789015/