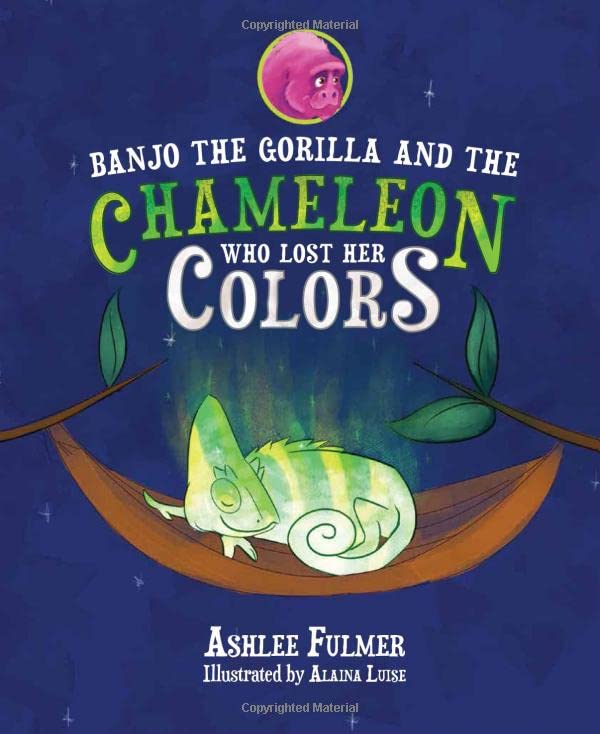 Banjo the Gorilla and the Chameleon Who Lost Her Colors by Ashlee Fulmer
This charming story follows Banjo the Gorilla, who is kind, friendly, hopeful, and ready to help other animals in the jungle. He looks tall, big, and scary, but he's actually the sweetest gorilla and adored by all the jungle animals.
One day, Banjo saw a small chameleon who looked sad because she lost her colors after eating too much coconut ice cream.
Now read to know how Banjo helps the chameleon and tries all the fun ways to restore her colors.
This beautiful story of kindness and friendship inspires children to help their friends during stressful times, encourages them to embrace their unique features, believe in themselves, and not lose courage regardless of failures and setbacks.
Perfect for 3+
Grab your copy from Amazon.
Available for Pre-order.