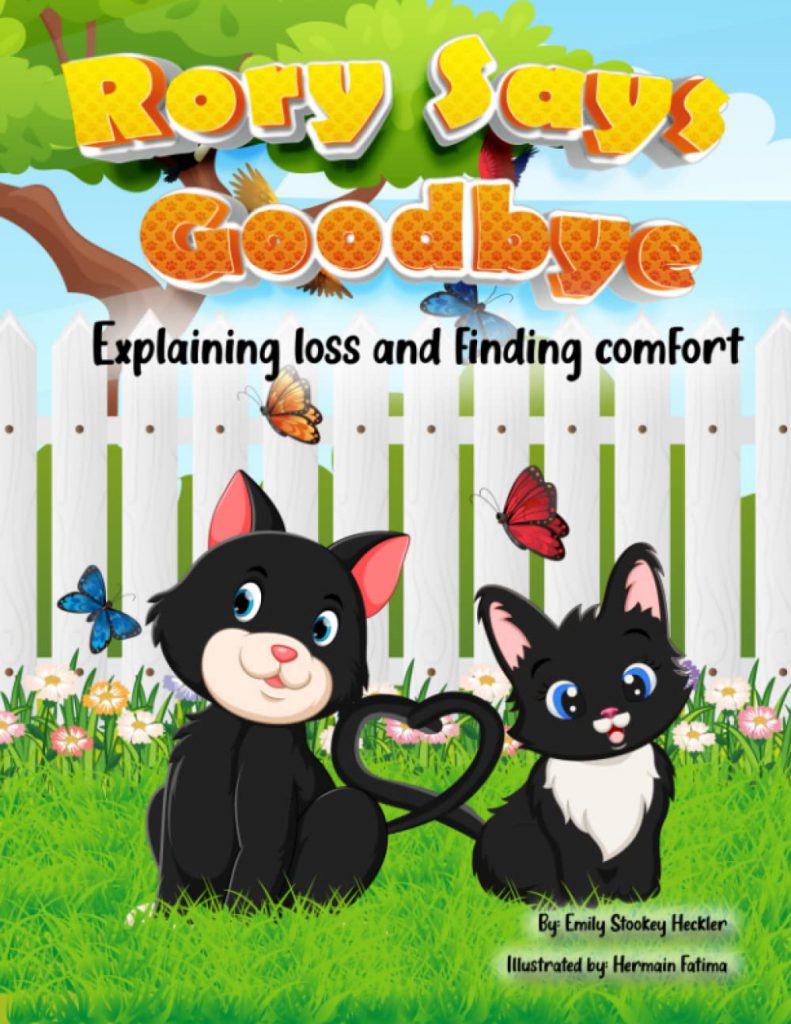 Rory Says Goodbye: Explaining Loss and Finding Comfort by Emily Heckler
Rory Says Goodbye is a heartfelt story of grief and hope that makes it easier for children and adults to cope with the loss of their loved ones and shows them that they always remain in our hearts and we can cherish their love and memories forever.
This book follows an adorable black cat Rory who loves to spend time with his sister Gizmo. He always had the best time with his sister as they did a lot of fun things together, eating, playing, catching butterflies in the garden, and watching birds. One day, when Rory couldn't find Gizmo in the house, he learns that Gizmo has died.
Follow Rory on his learning journey to know how he deals with the loss of his beloved sister Gizmo and accept and understand the changes in his life.  
This book talks about pet love, friendship, and dealing with difficult times and helps children understand their feelings when they lose loved ones or beloved pets.
Perfect for 3+
Grab your copy from Amazon.