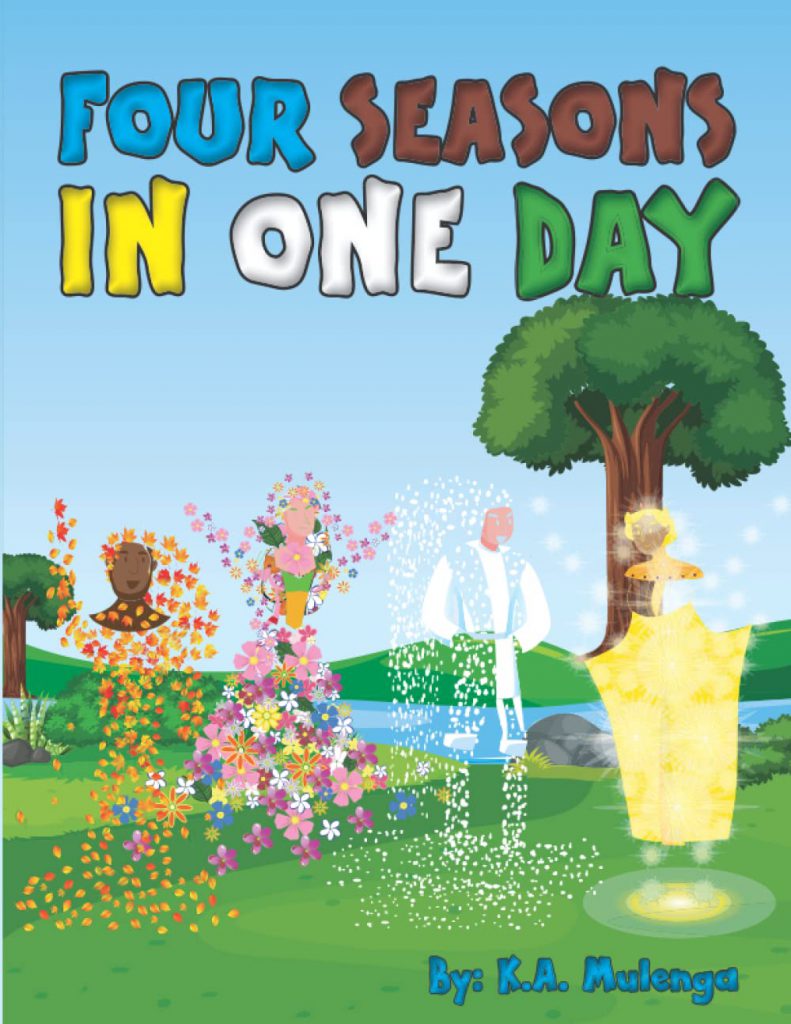 Four Seasons In One Day by K.A. Mulenga
Have you ever experienced four seasons in one day?
The book takes the reader on a journey to learn about the different seasons and helps them understand why the weather behaves so crazy on certain days.
Four Seasons In One Day is a cute, colorful, and magical book that teaches children about the beauty of different seasons.
This book follows four seasons, Sammy Spring, Sandy Summer, Augie Autumn, and Wally Winter, who all live on Four Seasons Street. They are neighbors but didn't know each other at all because they all have different schedules and come at different times of the year.
One day, Sandy Summer invites all to a picnic in the park, so they get to know each other well.
Follow these four new friends on their day out to know what happens when they all come together.
This educational story teaches children about diversity and tells them that we should love and appreciate each other because everyone is unique and special in their own way.
Perfect for 3+
Grab your copy from Amazon.