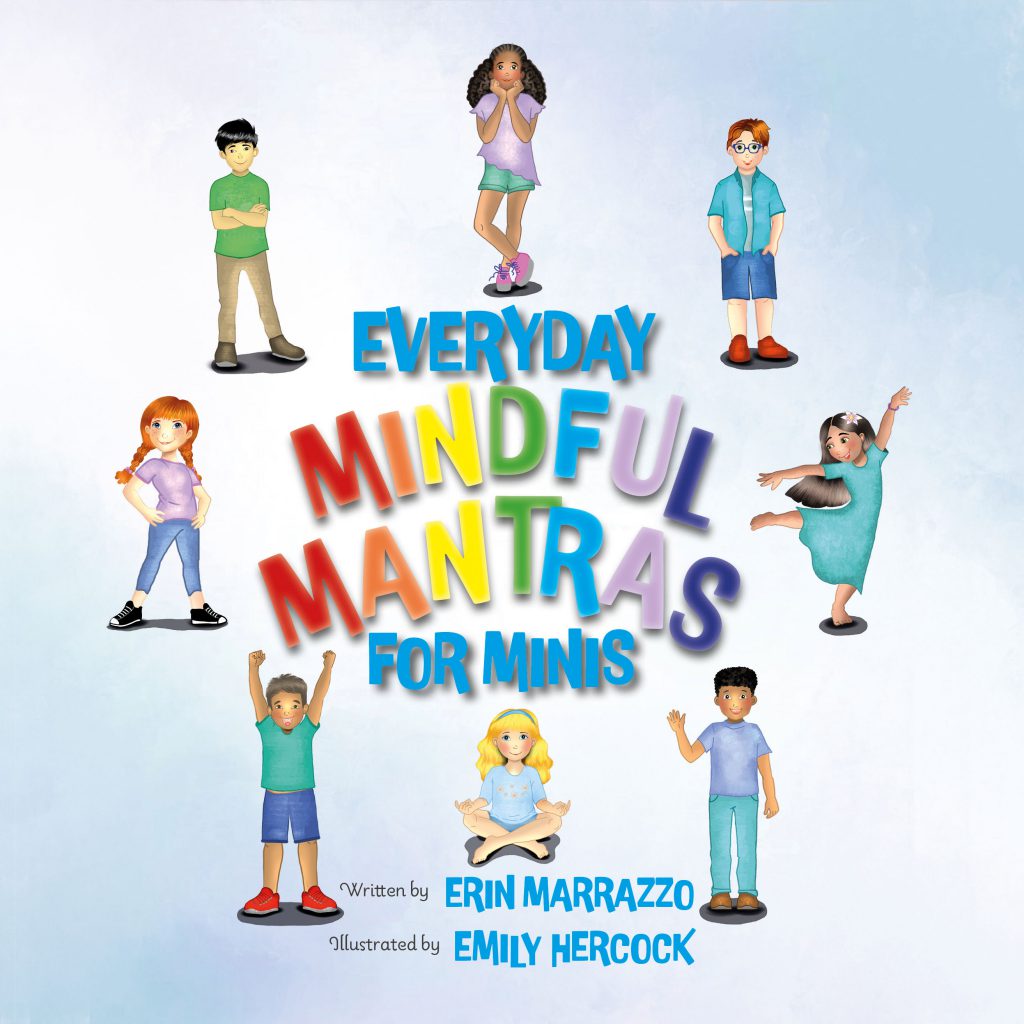 Everyday Mindful Mantras for Minis by Erin Marrazzo
Everyday Mindful Mantras for Minis is a thoughtful book that focuses on helping children understand their big emotions, communicate their feelings, learn new coping tools, and overcome challenges in a fun-filled way while realizing how important our thinking process is.
Everyone feels anxious or worried sometimes, and this world is challenging for everyone, specifically for kids. It is natural for kids to be nervous, scared, sad, or lonely sometimes because of the pressure to fit in this challenging world. This book has some easy Mindfulness Mantras for children to help them grow as confident human beings, regain their peace, and help them deal with day-to-day situations.
Mantras are a powerful mindfulness tool for children. This book includes various topics and illustrations depicting the topic with several mantras for children that help them to believe in themselves and cope with the challenges they face in their lives.
Everyday Mindful Mantras for Minis is an excellent resource for parents and teachers that focuses on how we can help children gain confidence with easy and effective calming and mindfulness strategies and positive affirmations.
Perfect for 5+
Amazon Link: https://a.co/d/4debX8e