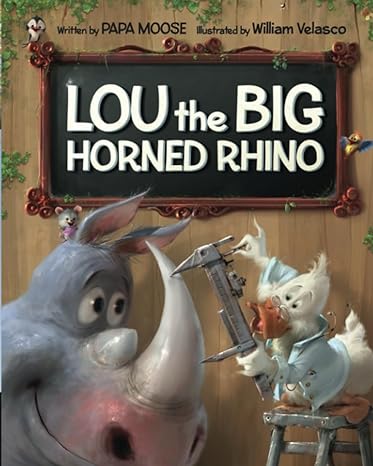 Lou the Big Horned Rhino by Papa Moose
Lou the Big Horned Rhino is a charming tale that empowers young children to embrace themselves, be proud of their uniqueness, and teach them to be kind and helpful.
We were all intentionally created with different personalities, unique talents, and specifically to fulfill a purpose.
Lou's giant horn has made him famous and the toughest rhino around. But deep down, Lou, the rhino, doesn't like his big horn and wants to change it.
Follow Lou the rhino on a magical journey of self-discovery to find out exactly how unique his horn is and make a new friend along the way. This book is a way to teach children about self-love, self-acceptance, and embrace yourself as you are.
This empowering book of friendship has cute animal characters that gives a strong message for children that everyone is unique, so embrace your uniqueness, and celebrate yourself.
Perfect for 3+
Grab your copy from Amazon.