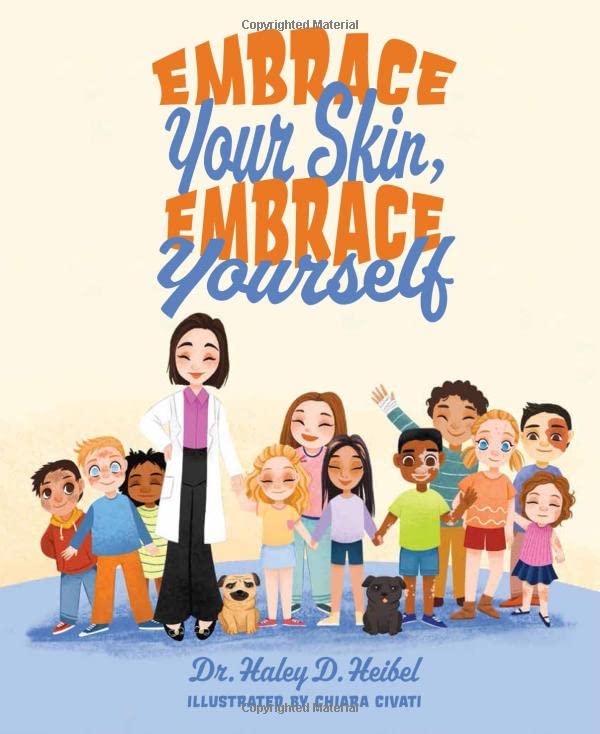 Embrace Your Skin, Embrace Yourself by Dr Haley D. Heibel
Embrace Your Skin, Embrace Yourself is a beautiful book that empowers children to love themselves and encourages them to be proud of their uniqueness and other physical differences such as skin or hair disorders.
Meet Gabrielle, Celine, and Salvatore, three kids with almost nothing in common―until each one develops a skin disease. As their conditions worsen, their worlds are turned upside down. There are so many challenges that these three kids have to deal with, as some classmates act differently and think that they have a contagious skin disease.
Read to know how Gabrielle, Celine, and Salvatore met each other and learned to accept each other's differences with the help of their dermatologist, Dr. Heibel.
This book is a wonderful way to teach children about self-love, self-acceptance, and embracing yourself as you are. I want to admire the author for choosing this subject and teaching kids that they are beautiful in every possible way. This book is not about showing any sympathy but celebrating their uniqueness and giving them the confidence to deal with any condition, and telling them that everyone is unique in their own way.
Perfect for 5+
Grab your copy from Amazon.