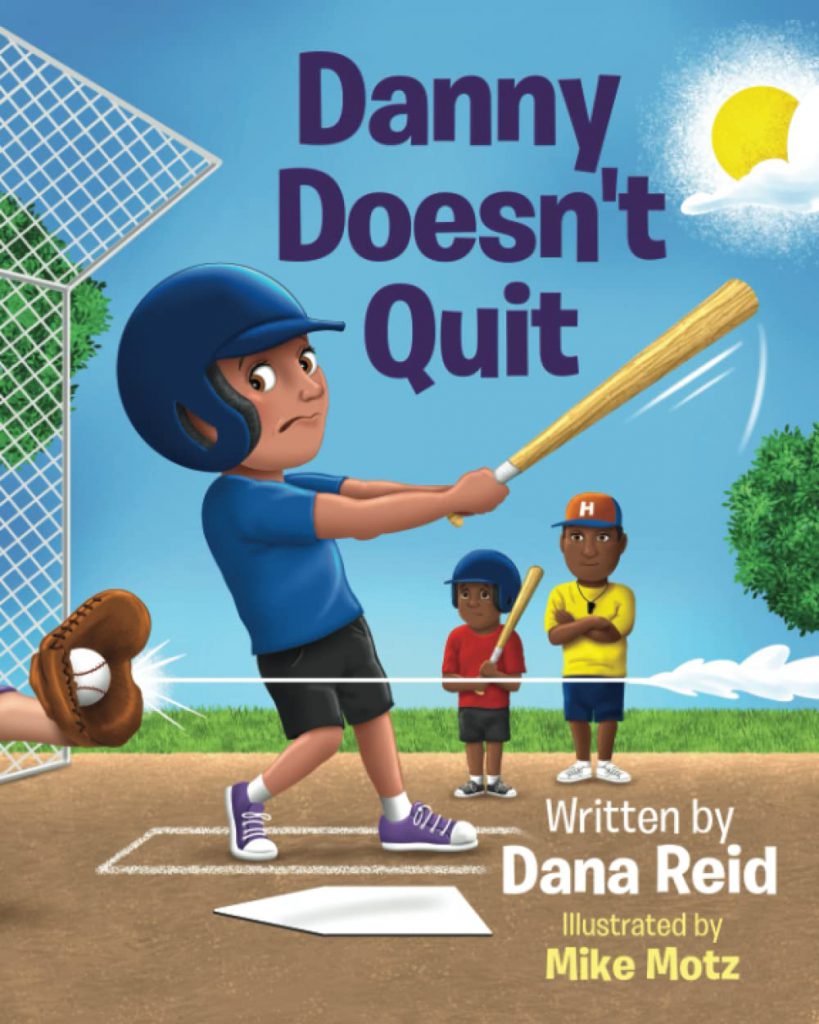 Danny Doesn't Quit by Dana Reid
Danny Doesn't Quit is an incredible book that encourages children to believe in themselves, helps them overcome their fear of failure, and gives them the confidence to achieve their dreams.
This story follows Danny, a curious boy who loves to try new things. But whenever things get tough, he quits. One day, Danny decided to join the baseball as his dad gifted him a Baseball mitt and a bat. When Danny starts his baseball lessons, he finds it difficult and couldn't hit a ball with his bat. He wanted to give up, but with encouragement from his dad and teammates, he decided to try hard to reach his goal and learn that anything is possible with hard work, patience, and practice.
This book teaches valuable lifelong lessons to children that empower them to believe that anything is possible if you have a zeal for learning, so keep the faith and stay focused on your goals. This book is about dreams, self-discovery, and self-belief with a great message for children "Never give up, because, with a little faith and determination, you can do anything!"
Perfect for 3+
Grab your copy from Amazon.