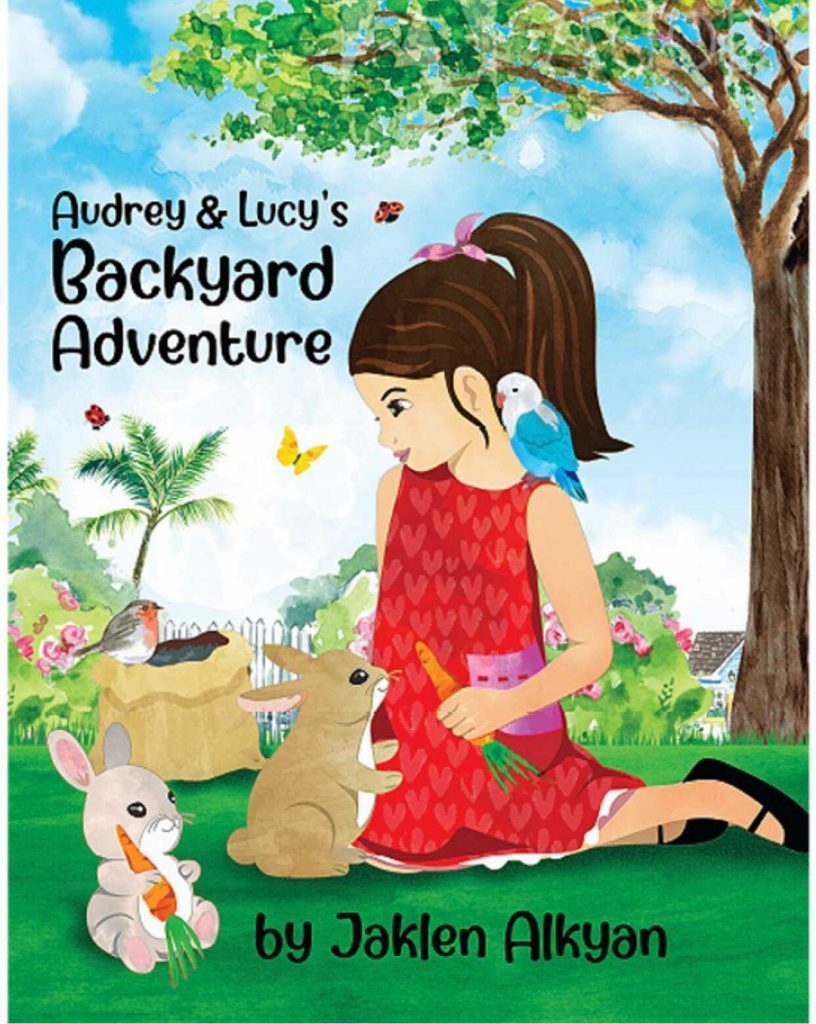 Book Review # Easter Recommendation
Audrey & Lucy's Backyard Adventure By Jaklen Alkyan
A fun and adventurous story with cute and adorable animal characters like bunnies, birds, and ladybugs!
Audrey and her beautiful lovebird, Lucy, loved their Backyard adventures and spent a lot of time exploring the garden. Audrey and Lucy played in their backyard when they saw a pretty butterfly flying from flower to flower, and then she landed on a raspberry bush. Audrey heard some whispering around the bush, and there she found four little bunnies who're hungry and looking for carrots, birds, and ladybugs also looking for food. With the help of her mother, Audrey feeds her cute friends and makes feeders for them to get food every day.
This book is all about sharing and caring, and this beautiful picture book focuses on the importance of being thankful for what you have and sharing it with your friends and family. Illustrations are cute and colorful so that children can understand the story by the pictures themselves. It's a perfect gift for an Easter basket and I'm sure children will enjoy this heartwarming story of love and sharing.
Perfect for 2+
Author's website: www.jaklenalkyan.com
This book is available on Amazon.