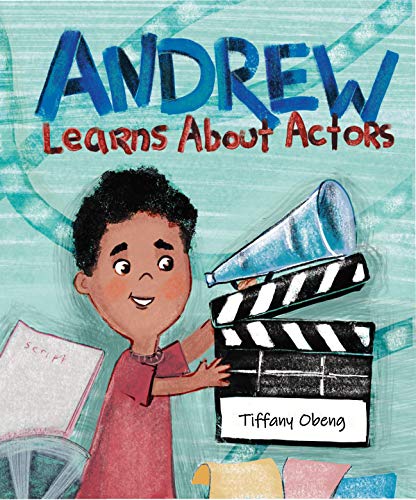 Andrew Learns About Actors by Tiffany Obeng

Andrew Learns About Actors is the first book in Andrew's "Career Day" book series and is ideal for children to tell that they can be anything if they want to be.
Every child has a fantasy to become like their favorite superheroes, characters, or actors, as this world of television or movies looks very fancy.
Andrew also wanted to become like his favorite Ryan B. He wondered about meeting Ryan or be friends with him.
Andrew is confused and asks his mom if he could be an actor one day? Then his mom tells him about all the aspects of acting or what actors do. So he can understand how much hard work goes to become an actor, and he can become anything if he wants to be.
Andrew Learns About Actors is the first book to explain in detail about actors, their work, or what you have to do to become an actor.
This beautifully illustrated picture book is perfect to introduce the career of acting to young children and has the power to make a change in their thought process and make them more confident.
It's an inspirational book for young children that encourages them to believe in themselves and follow their dreams.
Perfect for 3+
Grab your copy from Amazon.