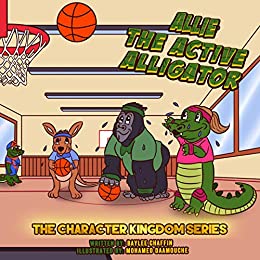 Book Review

Allie The Active Alligator: The Character Kingdom Series By Baylee Chaffin
Illustrated By Mohamed Daamouche

In the Character Kingdom, Allie the Alligator has her first day of school. She gets nervous because she has to play a sport in gym class that she has never played before. Her gym teacher said we are playing basketball today. Allie is very nervous about it, how she can play with her friends, but her teacher encourages her to try new things.
This book tells children how to overcome their fear and anxiety about trying something new. This book can be used as a tool to strengthen children's emotional and mental health too. Beautiful illustrations of animals and the simple text makes this book a fun learning experience for children.
Perfect for 3 to 8 year old
Book is available on Amazon.