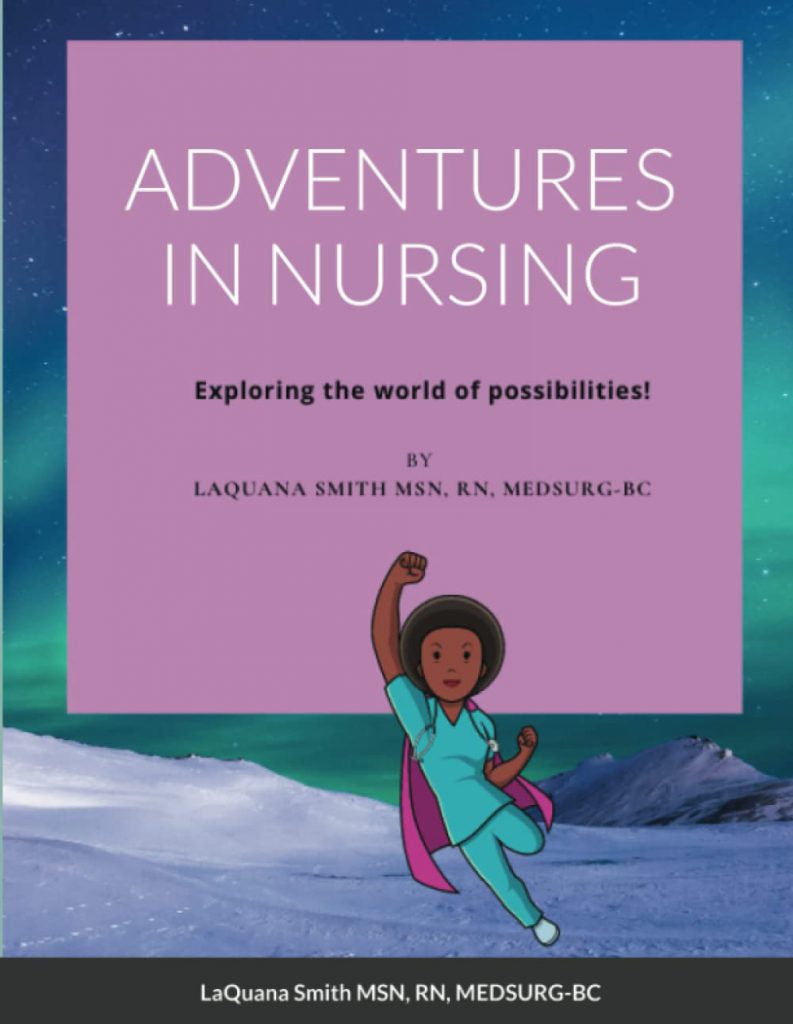 ADVENTURES IN NURSING by LaQuana Smith
ADVENTURES IN NURSING is an inspirational book for children that encourages them to choose the Nurse profession as a career and gives them the courage to overcome their fear and the confidence to decide what is best for them.
If you want to be a nurse and are not sure exactly how then, Nurse LaLa will guide you through all of the various nursing specialties and make it easy for you to select this noble profession of helping others.
Nurse LaLa takes young readers on a journey through the world of nursing, exploring sixteen different specialty areas like critical care, burn centers, holistic nursing, emergency, etc. to practice in. This book inspires the younger generation to join the profession and teaches them to learn from their own experiences.
Children need to understand that they can become whatever they want to be and this inspirational book encourages them to explore the different possibilities in the nursing profession, believe in themselves, follow their dreams, and achieve success in life.
Perfect for 5+
Grab your copy from Amazon.