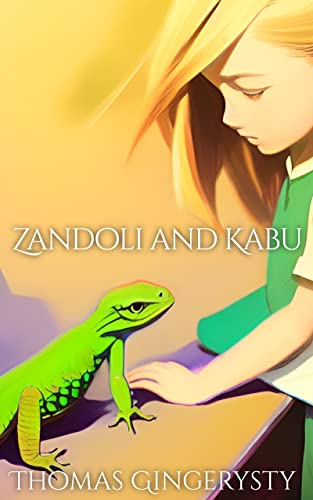 Zandoli and Kabu by Thomas Gingerysty
"A small act of kindness in the past can make a good choice in the future."
This book is a heartfelt story of Zandoli who had a tough childhood as she came from a family of thieves and pickpockets, her parents were arrested when she was just five years old, and Kabu, a talking lizard, who was an escaped science experiment.
Zandoli and Kabu are a great robber duo who steal valuable antiques and always manage to escape from the cops.
A stranger helps 5-year Zandoli when she has no one and nothing to eat. Find out how Zandoli and Kabu continued this chain of kindness and showed young readers that if we could help just one person, and that one person helped someone else, then the cycle of help and kindness could go on forever and we can make this world a beautiful place for all.
perfect for 6+
Grab your copy from Amazon.