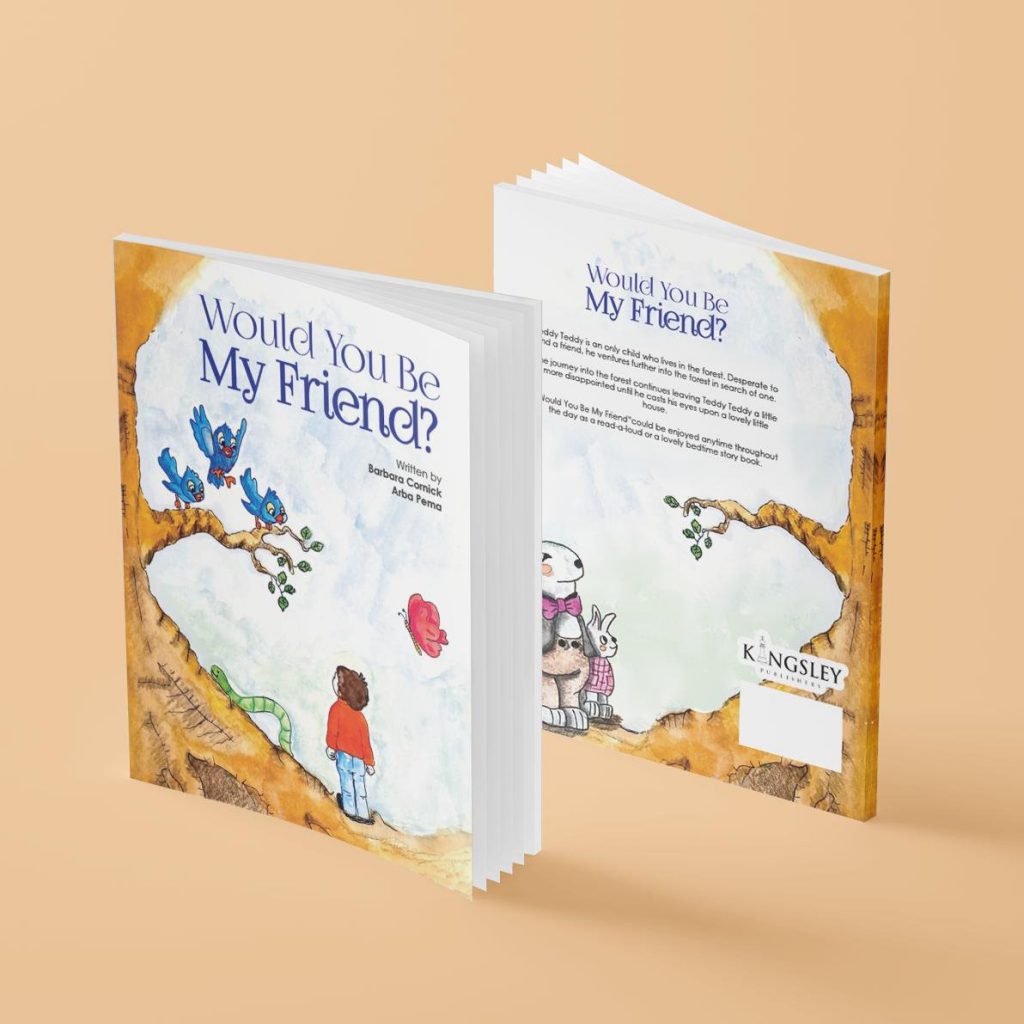 Would You Be My Friend? by Arba Pema, Barbara Cornick
Would You Be My Friend? is a moving story that teaches children the true meaning of friendship.
Teddy Teddy is an only child who lived with his parents in the woods. He feels lonely because he has no one to play with.
One day, he decided to go for a walk in the woods to find a friend. He met so many cute animals like Bird, Little Squirrel, Mr. Fox, and Mr. Bunny during his walk in the forest and asked them to play, but they were all busy with their work and said, 'Sorry'.  
Teddy Teddy feels a little disappointed but doesn't give up.
Follow Teddy Teddy's emotional journey of finding a friend for himself and learn how friendship brings love and happiness.
This book has beautiful hand-drawn illustrations that fully capture the essence of the story and show how we can prepare our children to explore this world on their own.
This beautifully illustrated picture book has cute animal characters that give the message of love, friendship, hope, and never giving up.
Perfect for 3+
Grab your copy from Amazon.