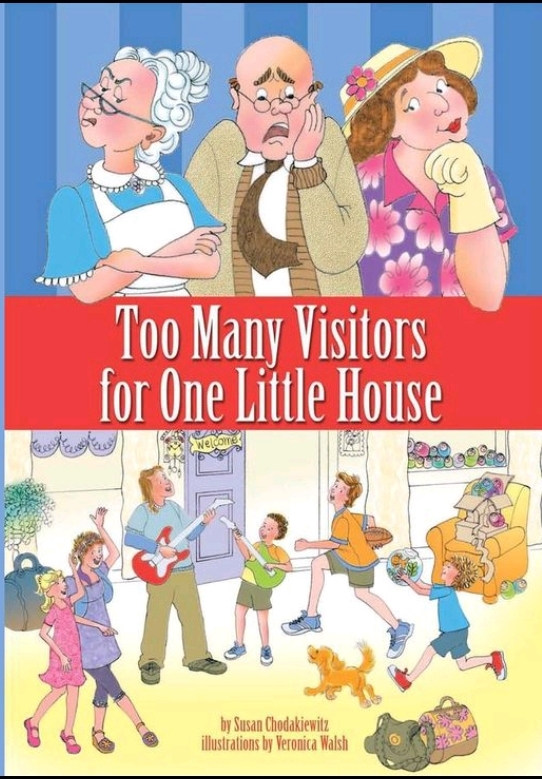 BOOK REVIEW
Too Many Visitors for One Little House By Susan Chodakiewitz
Too Many Visitors for One Little House is a delightful story full of diverse family characters and gives a beautiful message that "It doesn't matter how big or small your house is… the necessary thing is the love shared by the people inside."
The neighbors of El Camino Street are not very happy when a family on the block moves in because they didn't like any noise, pets, kids, or big families. They feel disturbed when a camper pulls into the driveway, and this new family has visitors. Their house seems like a big party hall full of cousins, aunts, uncles, nannies, grannies, music all around, and the aroma of food.
Then crabby neighbors said Too Many Visitors for One Little House. Now you have to read this adorable story of love and family reunion.
Illustrations are like a celebration of different characters, cranky neighbors and truly portray family love and bonding.
I recommend this book to all children to understand the importance of family and encourage them to accept others with an open heart.
Perfect for 3+
This book is available on Amazon.