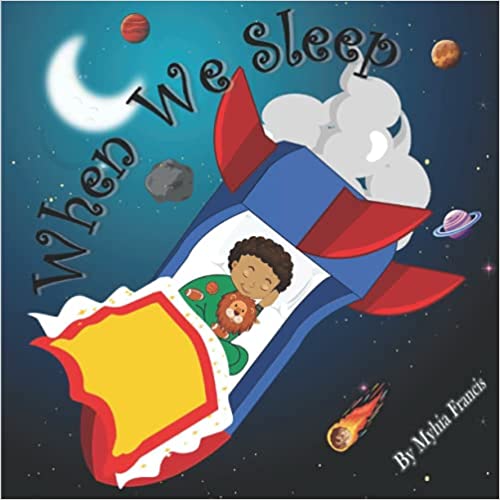 When We Sleep by Myhia Francis
When We Sleep is an adorable bedtime story for children that takes them into their magical fantasy world and shows the imagination and curiosity of a little boy.
Children generally ask too many questions. As experts said, asking questions is a positive sign of children's growing minds and curiosity.
As our little boy, Liam who has so many questions at bedtime for his mommy. What happens while he is sleeping? Does the whole world go to sleep?
Do the Moon and stars have a karaoke party together? Do the dogs have their secret meetings? Do monsters come out from my closet to scare me? Embark on this bedtime adventure with Liam and his snuggle buddy Leo, the lion who takes you to the world full of imagination. It is interesting to read how his mother helps him to calm down and puts him to sleep.
This bedtime story has super cute illustrations based on the children's imagination that inspire them to stay creative and imaginative. This book is perfect for reading with your little ones, and the rhyming text makes it a fun learning experience.
Perfect for 1+
This book is available on Amazon.