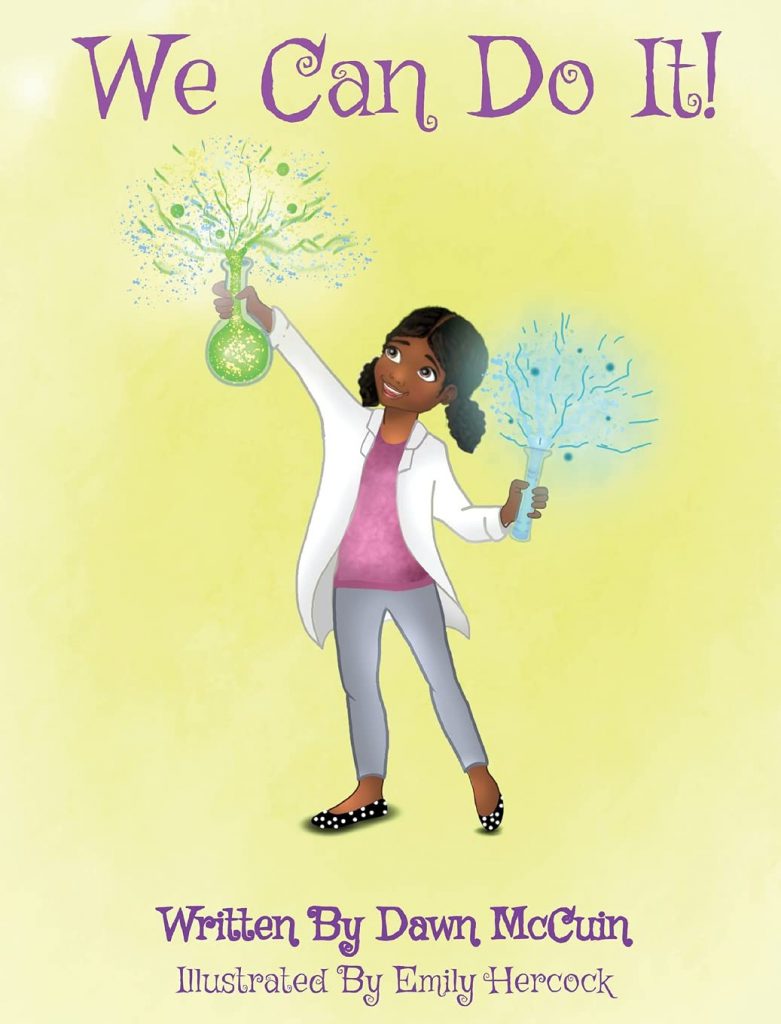 We Can Do It! by Dawn McCuin
I just loved the concept of this book to teach children about African-American women inventors and inspire young girls to follow their dreams.
Did you know about Madam CJ Walker, the first self-made African American millionaire, Maria Van Brittan Brown, who invented the home security system, and Alice H. Parker, who invented Thermostat?
We Can Do It! is about a young girl, Raven, who enjoys doing science experiments and wants to invent something.
Raven wants to make a volcano for her school project, which erupts candies instead of lava, but the volcano creates a lot of mess in her home. Raven has a brother who always makes fun of her experiments and believes that Girls can not be inventors.
Then Raven takes her brother Russell on a historical journey about black women in history, who have invented various things that we use every day.
This book is an empowering and uplifting read that encourages young girls to follow in the footsteps of great women with a strong message that girls can do anything despite their gender.
This book teaches about self-pride, self-love, and empowers young girls to dream big, and gives a message that girls can invent anything if they put their minds to it.
Overall this book is a learning journey for kids.
perfect for 5+
Grab your copy from Amazon.