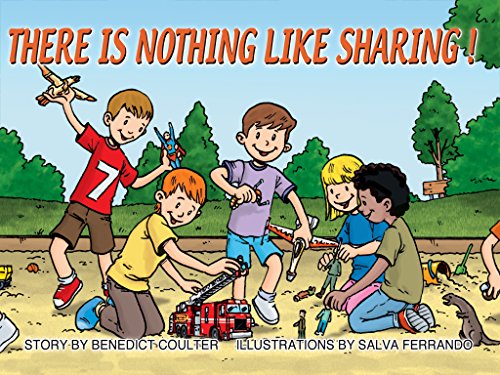 Book Review
There is Nothing Like Sharing! By Benedict Coulter
This is such a cute and amazing book that teaches children about the joy of sharing.
This is a story about a little boy Jack, who got a new fire truck and was excited to play with his fire truck in the park.
But when a boy wanted to touch his toy, he grabbed it so tightly. He doesn't want to share his new fire truck with anyone, but soon he is bored of playing alone. He saw that the children were playing together with their toys and seemed really happy. It's interesting to read how Jack learns the most important lesson of his life that there is nothing like sharing. 
Illustrations are so colorful and help children to understand the story with the picture themselves.
Perfect for 2+
This book is a wonderful read for little ones, and a read-along version is available on @thebrilliantkidapp.
This book is available on Amazon as a paperback and free for Kindle Unlimited users.