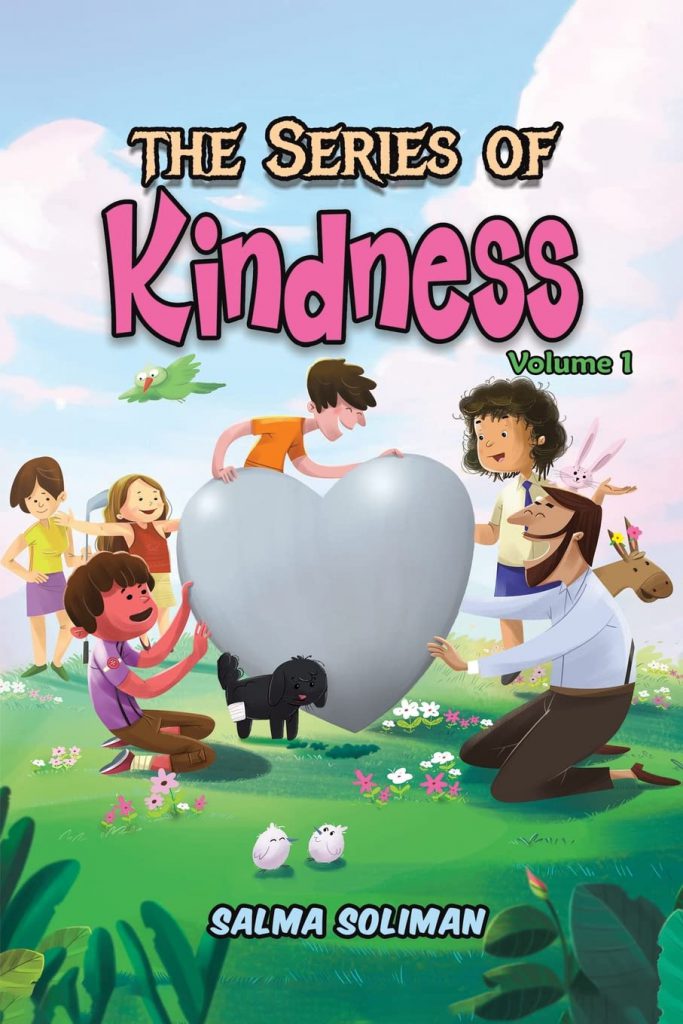 The Series Of Kindness: Volume 1 by Salma Soliman
The Series Of Kindness is an incredible book with a great message of kindness and friendship.
This book has five different stories of kindness and is full of diverse characters like Karim, Hanna, Fares, Farida, and the little people, who are not superheroes, but they are kind at heart and try to help people without any expectations.
Read these stories of kindness, courage, and friendship to know more about how we can make this world a beautiful place full of love, kindness, courage, and peace for all.
These fun and imaginative stories are worth reading because they give some important messages and encourage children to believe in their dreams and be the best version of themselves. Children, parents, and teachers are sure to enjoy it. They are well-written and have charming and colorful illustrations.
Each story includes songs and a direct message in the end. Here are some takeaways from this book:
Real beauty lies within. The beauty of the heart can change the world, and compassion is the key.
LOVE and CARE for EVERYONE…APPRECIATE all the gifts you have and THANK GOD ALWAYS.
Be PEACEFUL inside out. PEACEFUL people create PEACEFUL Worlds, and CREATIVITY can solve almost ANYTHING.
You can do ANYTHING if you put all your heart into it.
Size and looks do not matter; what matters is a kind heart and positive behavior.
Perfect for 7+
Grab your copy from Amazon or wherever books are sold.