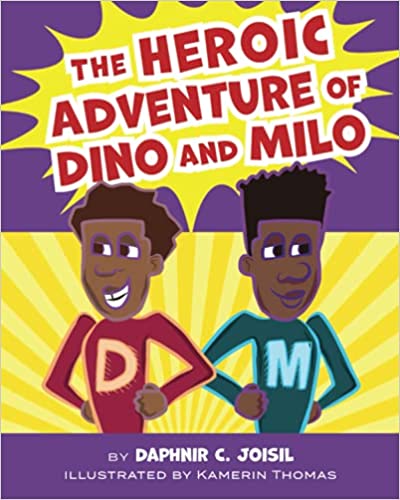 The Heroic Adventure of Dino and Milo by Daphnir C. Joisil
You do not have to be big to make a BIG IMPACT. Your one act of kindness can make someone's day and make you a superhero too.
The Heroic Adventure of Dino and Milo is an incredible story that gives a strong message of spreading smiles and happiness during difficult times and encourages children to help their friends and those in need.
One evening when Dino and Milo watched their favorite Tv show with their parents, they saw a commercial for Cureandhope4kids and it left a big impression on brothers. Then their mom Mrs. Sands explained to them about the deadly disease cancer and encouraged them to help those brave kids who are sick.
Dino and Milo decided to help those kids, and with the help of their friends, they started to raise money to help kids with cancer.
Join two brothers and their friends on their journey to make a difference in society and to restore hope in the lives of others.
This illustrated picture book can make a change in the thought process of children and encourages them to use their creativity to spread smiles in the lives of others.
Perfect for 5+
Grab your copy from Amazon.